The most obvious culprit of dead space in our homes is the corners of rooms. But dead space is actually any vacant or underutilized area in our homes. Of course dealing with dead space becomes more of an issue when living in an apartment or a condominium. However, the size of the living space really shouldn't matter; by eliminating dead space in a room, you are not only adding functionality, you are also increasing your quality of life.
In the Bedroom
Look under the bed. If you don't already have a platform bed that has drawers, consider adding some type of underbed storage system. This will give you the perfect place to keep extra bedding or seasonal clothing.
Look under the windows. Because the bed is commonly placed in the center of the room, the space below the sill is often overlooked. This would be a great place to put a console table, providing a place for a small lamp or a vase.
Look beside the bed. By replacing one of the two nightstands with a desk, you are not only using dead floor space, you're increasing the room's functionality.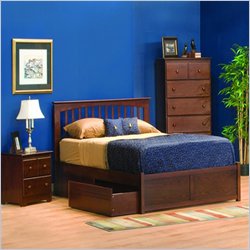 In the Bathroom
Look straight ahead. Of all the rooms in your home, the walls in a bathroom are probably the most underutilized. Transform dead wall space into an organized area with a full length wall cabinet. Use a space-saver to convert the area above the toilet from bare to organizational bliss.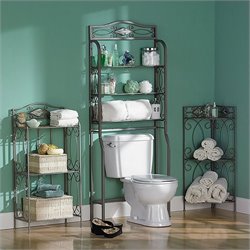 In the Living Room
Look around. Wherever there is space by a chair, end of the sofa or between a piece of furniture and the wall, consider putting a floor lamp.
Look up. When considering what type of window treatments, choose something that includes a valance or curtains that go from ceiling to floor. This eliminates the dead space directly above the windows. If there is wall space below the window, place a storage bench there; it will create a comfy place to sit and read while increasing the living room's seating capacity.