Often the first image that springs to mind when "loft" is mentioned is an industrial space with high ceilings and plenty of room that has been converted into residential use. But loft apartments come in all sizes and shapes, from small to large to multi-level. No matter what size of loft apartment you are decorating, contemporary and modern are the two most popular styles when decorating a loft apartment. If you're proud of your new home but you're wondering where to start, today I begin a new style series that focuses on contemporary loft furniture ideas for the bedroom.
A loft apartment is all about the space; not just in terms of how much room but the physical space itself. Because of its industrial or converted nature, the appeal of loft living is the unexpected – it could manifest itself in high ceilings complete with ducts or pipes; exposed wood or steel beams; or long expanses of brick or concrete walls interrupted only by large windows. Since loft design is typically open concept, your "bedroom" will be seen from the other living areas in the space. Don't be intimidated. Allow your imagination to soar and celebrate the possibilities.
 Pick a Spot
In some loft design floor plans, the bedroom is enclosed but usually it isn't. If there is no designated area for the bedroom, you will have to select the area you would like to place the bed. Take advantage of the windows by placing the bed in front of them for maximum natural light or across to take advantage of the view.
Another common place for a loft bedroom is up. In a multi-level loft, the sleeping area is only accessible by staircase. Before going shopping for contemporary bedroom furniture for your loft apartment, even if you plan on purchasing RTA (ready-to-assemble) furniture, make sure that you will be able to get your bedroom furniture pieces up a loft staircase.
Create the Illusion of Walls
While open concept design is fine for the rest of the loft apartment, when it comes to the bedroom, most of us like a little privacy. You can create the illusion of a standard bedroom by using bookcases, shelving units or stackable organizer cubes as "walls" to separate your sleeping area from the rest of the apartment. Another option is a room divider or decorative screen. Choose a type of bookcase or room divider with an "open" or transparent design; you don't want to block out light or make the space dark.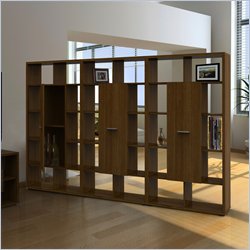 Loft Bedroom Furniture
Select furniture for your loft bedroom that will be in scale with the other furnishings in the space. This simply means don't think you have plenty of room for oversized nightstands and a king size then find out you only have room a loveseat and a small end table in your living room.
Consider storage: you might have lots of open space but only one main closet. Choose nightstands with all drawers instead of ones with just legs or a shelf. Buy a bed or platform bed with an underbed storage system of some kind. As well as the standard bedroom set, find ways to add case goods like an armoire, lingerie chest or chest of drawers to your loft bedroom design.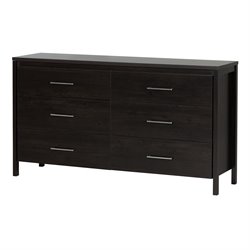 Designing a loft bedroom and selecting the right bedroom furniture for the space will payoff big dividends in terms of comfort and style. Come back next Friday for Contemporary Loft Furniture Ideas series pt 2.