Design Question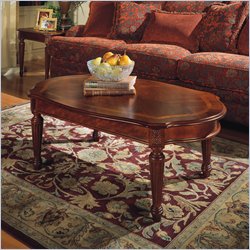 I have recently moved to [this city]. I love my new apartment, but it is small. I know what I love and want. I'm in love with boho & vintage. I'd much rather use what I have or go to second hand stores and find random objects. Right now I'm on the prowl for an old school type writer that works, to leave notes & messages by the entranceway, instead of scribbling on paper or dry erase board!
I just don't know how to go about it in a not so COSTLY manner. Any advice or suggestions?
Design Answer
I really like your idea for a "message board." These things are exactly the little touches that make our living spaces unique to us.
Actually, you are well on your way to transforming your living space. You know the style you want (bohemian and/or vintage) and you're aware of the major limitations or obstacles (available space and money). That's half the battle.
One of the fastest and cheapest ways to redecorate is to paint. Before you do, though, check your lease agreement or with the apartment building manager to see if can – many places will let you as long as you agree to repaint the apartment in the default color when you leave. Bohemian style will allow you to choose colors (from Behr) that are vibrant. Think red – anything from this color family including orange, brown and purple will give your walls a rich Bohemian patina. These four color suggestions will work well in any room of your apartment, especially the bedroom and even the kitchen.
In terms of furnishings, bohemian or vintage style gives you plenty of creative license, because you don't have to be too rigid – you can mix furniture pieces together that are essentially different styles. Make a list for each room of the furniture pieces you would like to keep. Maximize the space in each room by choosing furnishings that are multipurpose such as an ottoman that can be used as a footrest, coffee table and additional seating or a platform bed that includes under-bed storage drawers.
Make a second list of specific items you would like to add. Beside each one, write how much you would like to spend. This will help you stay on budget when you go shopping. It will also help clarify what is important to you and what isn't. This is particularly useful when decorating a small apartment because space is at a premium.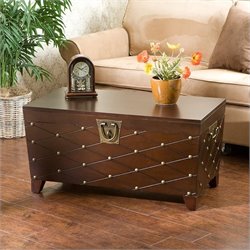 When selecting furniture for a small apartment, think storage. Wherever you can increase your storage options, such as adding a trunk-style coffee table or an end table that has all drawers, it will make your living space more functional. In a small apartment or in small-sized rooms, leaving things out in the open or even clutter in general, is the quickest way to make the room look and feel even smaller.
Take measurements. You don't want to bring a sofa or a bookcase home that won't fit. Make sure that you choose in-scale furniture and save those oversized pieces for when you have more room to spare.
Especially when decorating in the bohemian style, which by its very nature can be "busy," you will want to pay close attention to how you arrange the furniture. Let each piece "breathe." Make sure that there's enough room to walk around without bumping into things. The same goes for accessories – select a few choice items and limit the number of pictures in frames. You want your home to be warm and inviting but not cramped or crowded.
Thanks for writing in. Stay tuned next Monday when we tackle another interior design question. Keep sending me those emails and don't forget to include pictures if you can.