Bush has everything your small office needs. From the boardroom table to the reception desk and even workstations for your employees, this collection of office furniture offers design solutions for every office, large or small.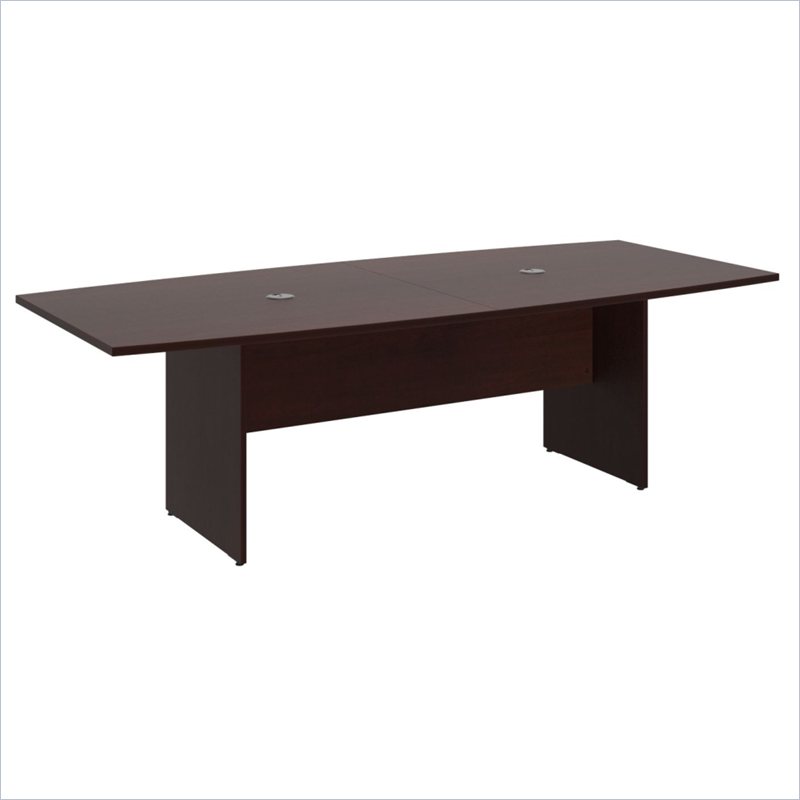 Bush 300 Series 8′ Boat Shaped Conference Table in Harvest Cherry
Even your home office would benefit from these simple, contemporary desks and tables. As your office grows, expand with matching cabinets, hutches, and larger corporate desk configurations.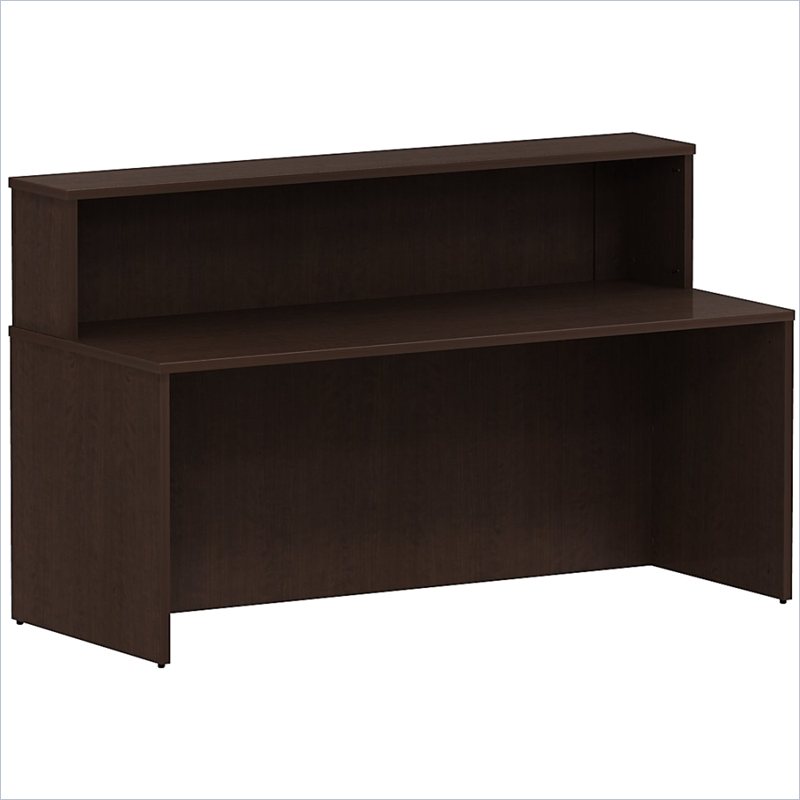 Bush 300 Series 72″ Reception Shell Desk with Hutch in Mocha Cherry
Each of these finishes will mesh beautifully with any neutral color, but especially with white, pale yellow, or tan. Pair up the dark finish with a hint of gray on the walls. The great thing about dark finishes is that most neutral paint colors will make the wood stand out and grab the attention of your clients.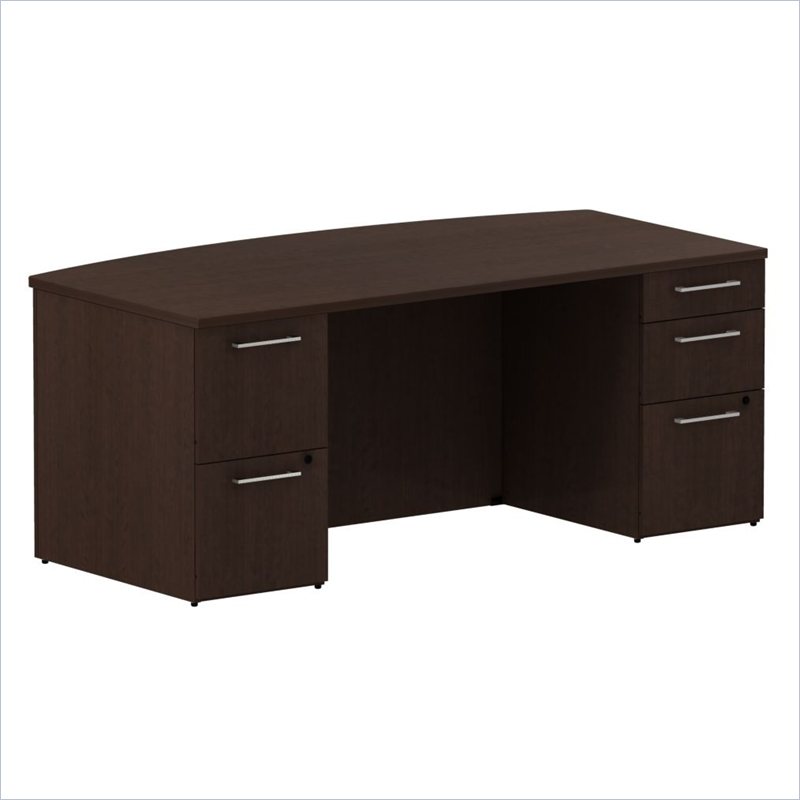 Bush 300 Series 72″ Bow-Front Desk with Pedestals in Mocha Cherry
Add some color to the office with a blend of bold primary colors or mix it up with lime green or sunshine yellow. Brightening up the office doesn't have to be a huge paint job. Some inspirational wall art is a great place to start, with finishing touches on the little things like in-box files, pen tins and fun colored staplers. Greenery with small blooms or variegated leaves adds a splash of color while detoxifying the air you are all breathing.