Let's face it – plastic furniture has a not-so-good reputation. When talking about outdoor furniture, most people agree that it is an economical and functional choice when choosing chairs and tables for the backyard, deck or balcony. But when purchasing furniture for the rooms of your home, that's when plastic furniture gets a really bad rap, with words like "cheap-looking" and "flimsy" immediately springing to mind. But many designers like the creative freedom and challenges plastics give them when designing furniture pieces that will capture your imagination as much as your eye.
Plastic Furniture for the Bedroom
Plastics take many forms and a popular construction material for bedroom furniture such as headboards or bed benches is leatherette, a high-grade vinyl that has the surface look and feel of leather. While in some ways it is not as durable as leather, leatherette does have some lasting power and it is easier to maintain.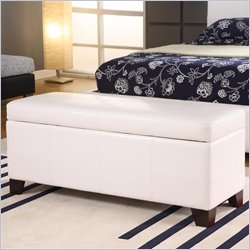 The Modloft New Ludlow Platform Bed in Black Leatherette displays strength of character and a Zen-like tranquility that is timeless. Visual interest is created by pairing the tall, tufted headboard with the low-profile design of the bed.
Plastic Furniture for the Dining Room
Plastic dining furniture has a modern vibe that is versatile and trendy. Lines flow; edges are smooth to the touch – there is something sleek yet energetic about an attention-grabbing dining chair or chic dining table made from one type of plastic or another.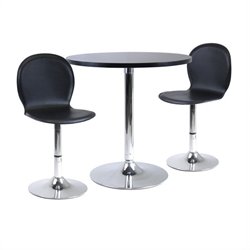 The Global Furniture USA Neville Casual Dining Set transforms a space into a dining room where family and friends share a good meal, laugh together and exchange stories and ideas. The plastic dining chairs in different colors matched with the same colors in the base of the table adds a distinctive look that will give any dining room a contemporary (and fun) appeal.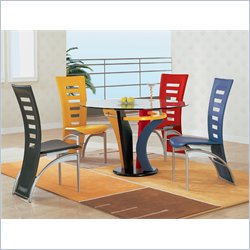 Plastic Furniture for the Living Room
Don't forget acrylic equals plastic too. Placing the Wholesale Interiors Baxton Studio Acrylic Magazine Coffee Table over a patterned area rug or in front of a colorful sofa will introduce a whimsical element into your living room interior design.
Molded and modern, the Avenue Six Slick Cube Modern Occasional Table is not only whimsical, it's just plain fun.
Ditto for the Zuo Ripple Chair. Not only is this unique club chair a real eye-catcher, it is sure to be a conversation piece as well.