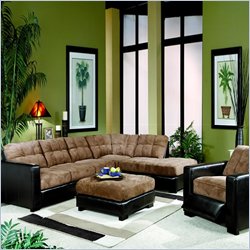 Given my love of history, Colonial times and houses past and present, imagine my surprise when, in the process of doing research for an entirely different project, I came across a type of room I was totally unfamiliar with. In Colonial homes, the keeping room, while it sounds like something out of Bluebeard's castle, was the room located directly off of the kitchen. Because the area was still well within the warm reaches of the kitchen stove, family members would often sleep here when the other rooms of the house became too cold. It was actually a multipurpose room. Reserving the formal dining room (if they had one) for holidays and special celebrations, they would also use the keeping room as a place to eat the last meal of the day, for the same reason; it was the warmest place to be. It was also used for child minding; babies and young children could sleep and play within view of the women of the home while they worked throughout the day.
While the name might have changed, the location hasn't really. Today, the keeping room is known by a number of names including the great room, the hearth room and the family room. Not much has changed in 200 years. Today, the family room still plays multiple roles. To make the space ultra-functional as well as a place everyone in your household will want to hang out, design a family room around your lifestyle, interests, who will be using the room the most (kids vs. adults) and your favorite ways to relax. A family room is also a great place for entertaining when you don't have the occasion to do it often, but when you do, you end up hosting a large gathering.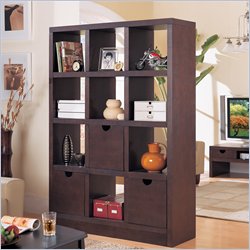 When planning and decorating a family room, first decide what the focus of the room will be. For example, if you've always wanted a home theatre, but don't have the space for a separate media room, the family room might be the ideal place to start. Once the room's main purpose has been established, it will be easier to decide what kind of furniture you will require to make the space both practical and comfortable.
Whether or not your family room will have a home theater focus, the television will probably be a major focal point in the room. Select a sofa or sectional that will be comfortable, easy to clean and as large as will fit in the intended space. Ensure that it is placed at least 10 feet from the TV stand or entertainment center for optimal television viewing.
No family room is complete without a coffee table. A coffee table is the perfect place to put a cup, a bowl of munchies, reading material or the remote control. Choose one as wide as possible; it can double as a crafts or games table. A coffee table set is handy when decorating a family room, because they are already conveniently matched in style and finish for functionality and practicality – you don't have to spend time shopping for each piece of furniture separately.
Particularly if you have young children, choose furniture with rounded corners; steer clear of furniture with glass tops, shelves and doors; and if you have a home bar, wine cart or TV stand on casters, make sure they are lockable.
Because the whole purpose of the room is to relax, hang out and put your feet up, choose darker color palettes for the walls, furniture and carpet. This will save you from constantly having to clean up after spills, etc.
Divide the space into zones. Especially when there are young kids in the home, it's good to have clearly defined areas where they can play while you get some well-deserved down time.
Select furniture such as end tables, the coffee table or an ottoman that includes lots of drawers and/or hidden storage.
If older children will be using the family room on a regular basis, include places they can "flop" like bean bag chairs or body pillows.
Lighting for a family room can be divided into three basic types: general (typically overhead or ceiling) lighting, task lighting and accent lighting. For a balanced and functional family room, especially when the space is large, all three types of lighting should be a part of your design plan. Different types of lighting will allow you to watch television (task lighting) while your kids are crafting (general lighting).
Choose a sofa or couch that can be used as a bed like a convertible sofa, futon or sofa bed. Especially around the holidays, extra sleeping space always comes in handy.