Design Question
I just recently bought a home in [this city] and have moved from my one bedroom apartment into a 3 bed/2 bath/pool home, with hardwood floors and 1960s style bathrooms (all ceramic tile at weird angles). I have some cheap furniture which I brought in from my apartment but there is not much — literally, just have a small couch, chair, coffee table, bed, dresser — and I am not interested in keeping it.
I want to begin to furnish my home but I do not want to just start purchasing furniture without some sort of plan. I want to develop a theme for my home and furnish it accordingly. Interior design and decorating is not my forte, to say the least. I am a young sales professional and want to furnish my home to reflect this. Basically, I am looking for help with a theme or style. I tend to be minimalistic but also want my home to be comfortable. Thanks so much for your help.
Design Answer
I don't know why, but when I read your question the words "1960s bathrooms" and "minimalistic" brought to mind jazz. Jazz music is all about improvisation, slick riffs and saxophones that have their own special language. But you don't have to like jazz to create the look for your home that I have in mind. Minimalist is typically associated with modern style – it doesn't have to "cold" or "bare." Transitional style, a combination of traditional and contemporary styles sounds like it also might be a viable option for your living space.
Make a Plan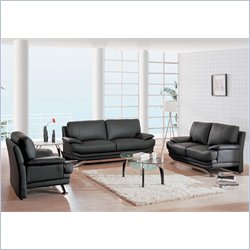 Make a plan for each room in your home. It sounds like there might be bathroom renos in your future. Don't forget to incorporate any renos into the long-term vision for your interior design plan. It should include the following for each room you wish to redecorate and/or furnish:
Select a style or theme. An interior design style refers to the overall appearance of the furniture, while a theme is more the look and feel of the room based on a particular personal interest like a favorite sports team, sport you like to participate in or other hobby or interest. For that chill improv vibe whenever someone walks into your home
I would select transitional furniture or modern furniture in warm wood colors.
What needs to be done? If you're not happy with the room's wall color, while the space is relatively empty, now would be a good time to paint or wallpaper. In keeping with either modern or transitional styles, choose soothing neutrals such as beige, white or taupe or earth tones such as sand, light browns or sage. These color palettes will also apply when choosing window treatments, furniture and fabrics.
Measure each room so that you will know exactly how much space you have to work with.
Make a List
List the furniture pieces you would like to buy. For the bedroom, your list might include a platform bed, two nightstands, a double dresser, floor mirror, new area rug and new blinds.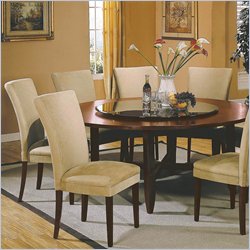 Set a budget. Knowing how much you are willing to spend on each item you need to purchase will be easier on your wallet. It might also be useful to setup a timeline that corresponds to your budget so that you're not purchasing everything at once. It sounds like you want to project a certain image – you will probably be looking for furniture items in the mid-price range. Consider buying what you need in sets, such as a bedroom set, sofa set or a dining set. It's more economical than purchasing each piece separately.
Make it Happen
Once you know roughly what kinds of things you want for each room, it will be easier to comparison shop. Don't forget about e-tailers – the internet furniture market has become very competitive, which is great for the consumer because you can find some really good deals online.
You mentioned a pool – if you can see the pool from, let's say your living room or dining room window, and definitely plan on making it a focal point of the room.
When you are ready to place the furniture in each room, start with the largest items first. Don't forget to take into account traffic flow and space for opening doors, drawers, etc.
Hope this is helpful in giving you a starting point. Thanks for writing in. Come back next Monday when we tackle another interior design question. Keep sending me those emails and don't forget to include pictures if you can.