A wall-mounted desk is a wonderful way to give your office a hip new look. Floating your desk offers several benefits. It allows you too eliminate the budding population of dust bunnies that seemed to love camping out beneath your old desk as well as create a bit of extra room in a small space. Built-in storage options mean that your workspace will forever feel organized.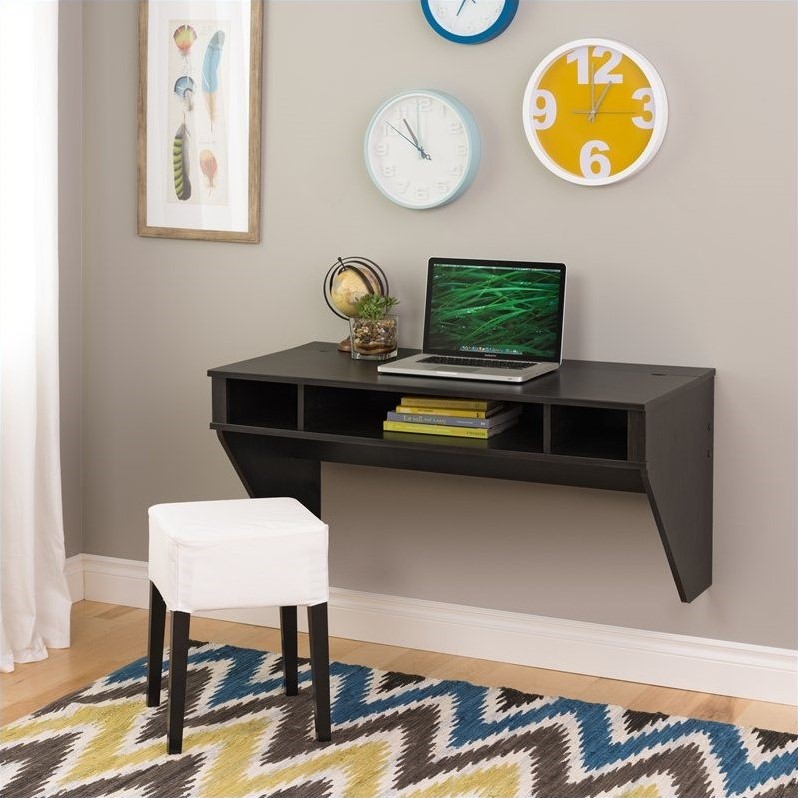 If you are like many people who don't really use a desk for computer work, a small desk can still be incredibly useful around the home. Use it for your tax work or as your home office's all-in-one. Your kids can also make great use of a floating desk. It's a wonderful option for your teenager's bedroom. Creating a cool workspace might actually make them want to study. Younger children can use it as a coloring desk. The little storage shelves are perfect for their crayons and colored pencils.
A wall-hung desk is also a wonderful addition to the crafter's room. It may not store all the craft supplies, but it will certainly be a great start for the current project's supplies. Scrap-booking artists will love having their own space that doesn't involve the kitchen table. A separate floating desk can be your space and your space alone.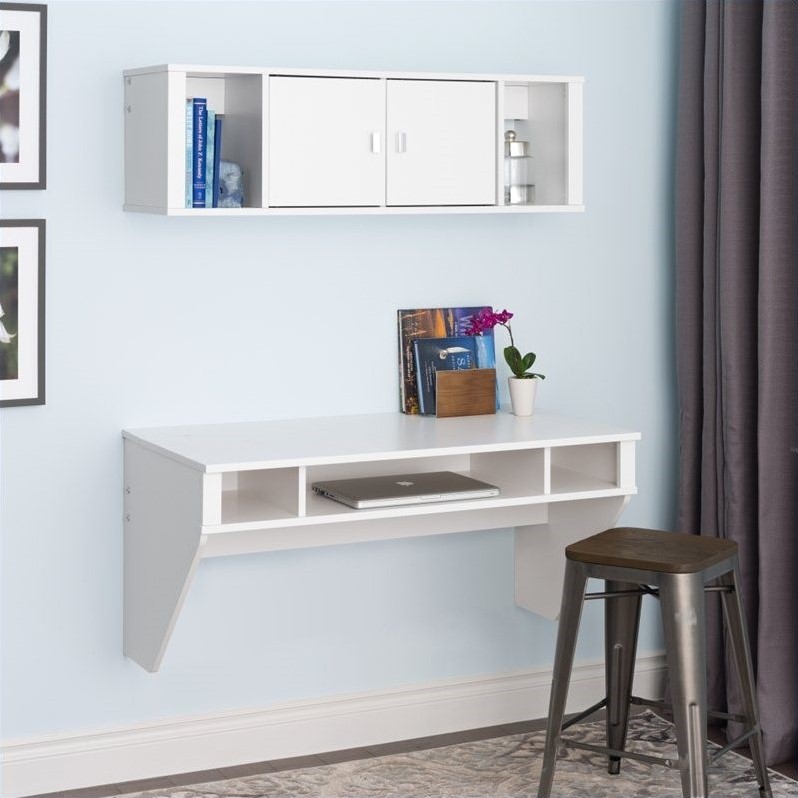 Prepac also offers a similar floating desk without storage in a choice of stylish white or washed ebony finishes. Go for the additional hutch if you require extra storage. Mounted on the wall, well above the workstation, it's a great way to keep your important documents neatly stored away within reach. A gorgeous darkfinish will also look great in a room that needs both added storage and a touch of pizzazz. With today's trendy neutral grays, black finishes are definitely the way to go.
Prepac's fabulous floating desk is available in white, black and espresso. These three neutral finishes are complementary to virtually any style of decor or color scheme. Dark finishes create contrast against lighter color schemes, and also work well with bold limes, lemons and reds.