Sometimes when you are trying to redecorate a room, finding the right combination of accent pieces is tough. But home decor on a budget can be easy to achieve. Here are a few great places to start.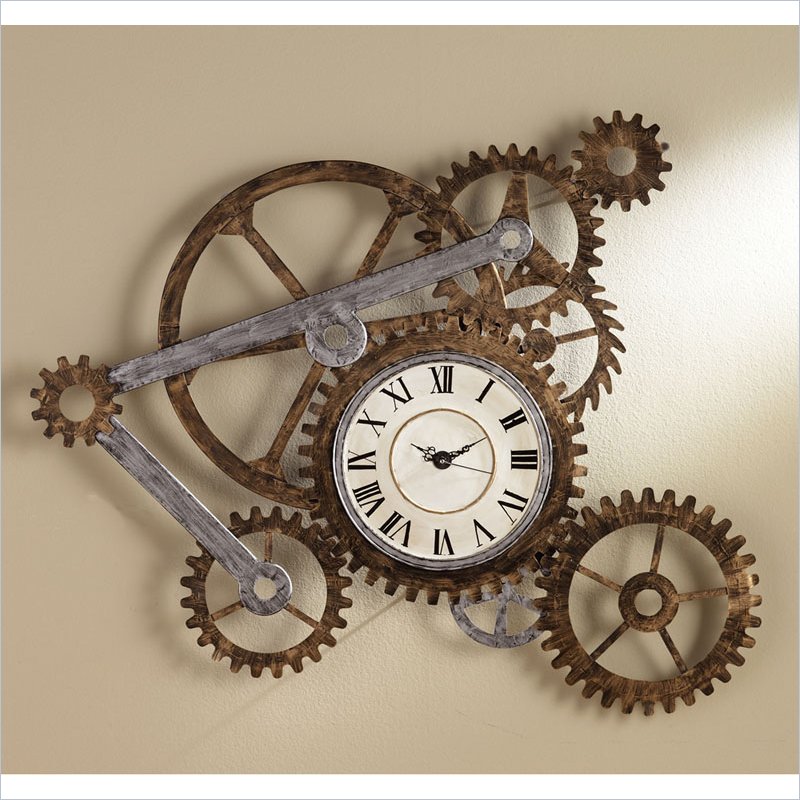 Holly & Martin Zion Hand Painted Wall Art with Clock
Holly & Martin have a wonderful collection of very intriguing home decor pieces. This sprocket wall clock will look fantastic as the room's centerpiece in a home where gearheads rule, or even in an industrial bachelor pad. Mix it with some fabulous simple contemporary furniture to soften the metal look, or play with it a little and add some chrome and black leather.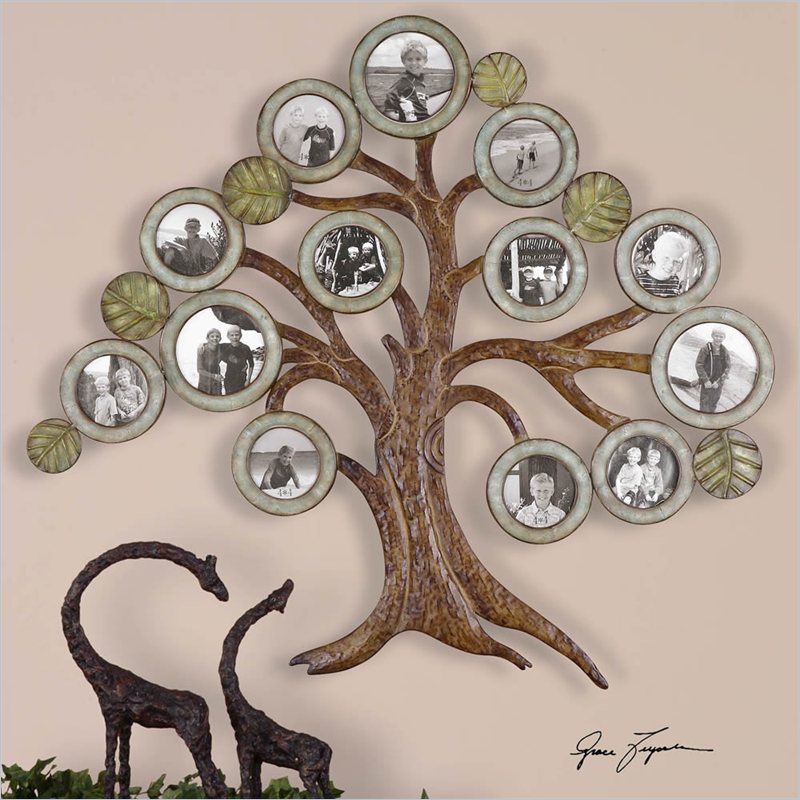 Uttermost Maple Tree Hanging Photo Collage in Aged Chestnut
This family tree photo frame by Uttermost is the perfect wall accent for the modern family who finds strength in keeping close family ties. The beautiful blend of earth tones in this piece will go beautifully with a contemporary home, a more vintage America home, or somewhere in-between. This is also a great piece for the family cottage where memories are made and shared around the campfire.
IMAX Corporation Labeled Suitcases Set of 3
Every family has a jetsetter relative who spins wild tales of the world beyond. This vintage trunk-style leather suitcase set by IMAX Corporation is a great addition to your family room or guest room. Pair it up with a vintage globe, some wonderful African sculptures and you have yourself the makings of a fabulous conversation room.
IMAX Corporation Macaque Teakwood Vase
IMAX Corporation has done it again with another unique find—the teakwood vase. This vase is a great way to enhance your rustic lodge or Arts & Crafts style home. It has a very west coast feel and can really tie in a room that has stone and hardwood blended together. Or try it in the sunroom surrounded by wicker or rattan furniture and lush greenery.
IMAX Corporation Ardene Iron Bird Planter
This iron planter is the epitome of country living. You have the iconic picket fence blended with nature, creating the perfect little space for a small potted herb garden. This decor piece by IMAX Corporation will fit seamlessly in the sunroom, greenhouse, or summer cottage. You can even use it in the beachfront cottage, surrounded by weathered furniture in a white room blended with the soft colors of the ocean waves.