Complete game day atmosphere should include your favorite game day snacks and beverages. But where to store them? What might be missing is the most awesome piece of game day: the home bar. Even if all you need it for is snack and pop storage, a home bar is an excellent addition to your rec room or family room.
Home Styles has a beautifully rustic, old-school pub type of bar. The distressed oak finish, paired with an antique brass rail, invites warmth and sharing of memories pre- or post-game. Pair this with some old-school pub stools and your look will be complete.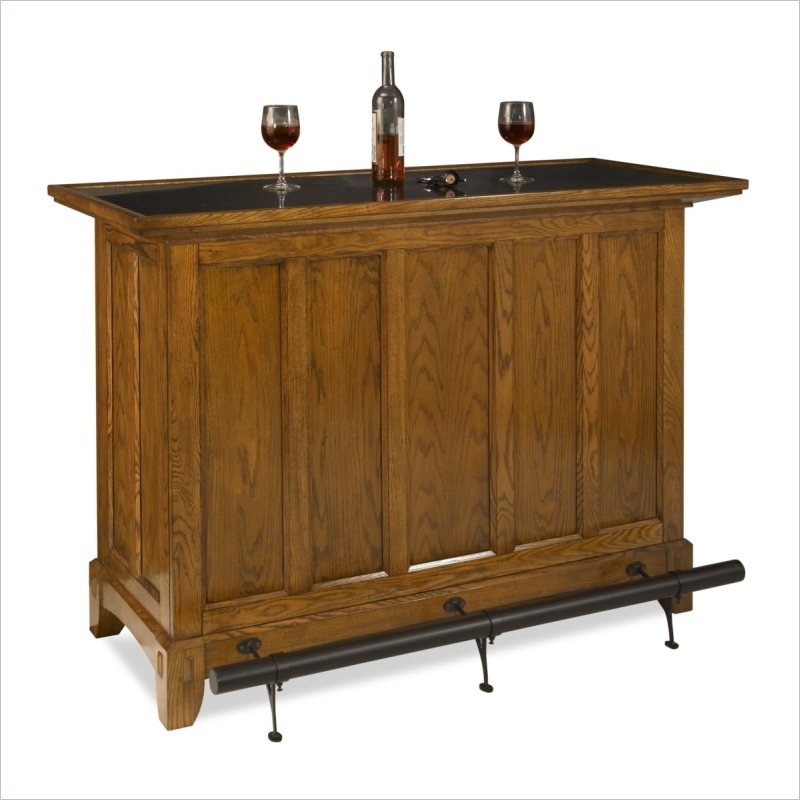 Home Styles Arts and Crafts Bar Distressed Oak Finish
Pulaski has a few different bars that each portray a very different type of entertainment personality.
The Carlton Manor bar is a gorgeously detailed, Old World pub kind of bar. The rich finish and fine arched details invite the most refined of your friends to join you on the big day. Add the matching pub stools for a comfortable seat near the big-screen.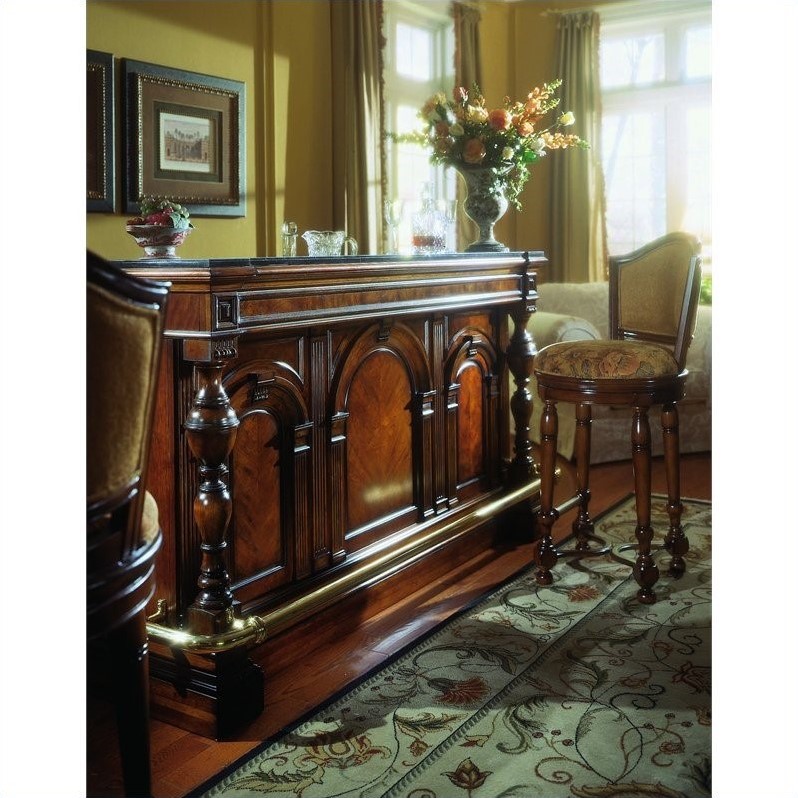 Pulaski Carlton Manor Classic Home Bar in Carlton Dark Wood
The Brookfield bar is a slightly more contemporary styled bar that will add just the right mix of masculine and feminine to the room. You can use it for entertaining on poker night with the guys, or the ladies can have their own version of pub night starting in the rec room.