Make the most of your vertical space with a large entertainment unit that is both beautiful and useful. Coaster has designed such a unit in their TV console wall unit. It is a gorgeous blend of dark cappuccino wood and glass shelving that is ideal for showcasing your favorite travel pieces or old weathered first-edition books. Pale paint colors like white or yellow will help this unit become the focal point of your family room.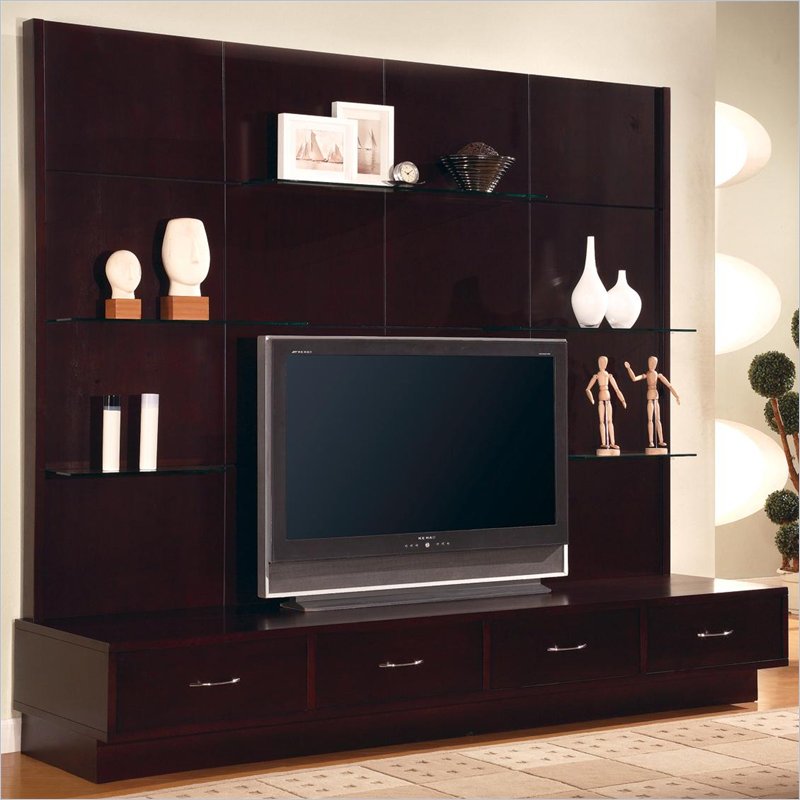 Coaster Cappuccino Contemporary Entertainment Wall Unit
Add a blast of contemporary comfort with a plush sectional sleeper sofa from Coaster. The sleeper design creates the added bonus of sleeping space for your weekend company. If you have the space, invest in the matching chaise to enlarge the sleeping area of your sofa for your guests with little ones.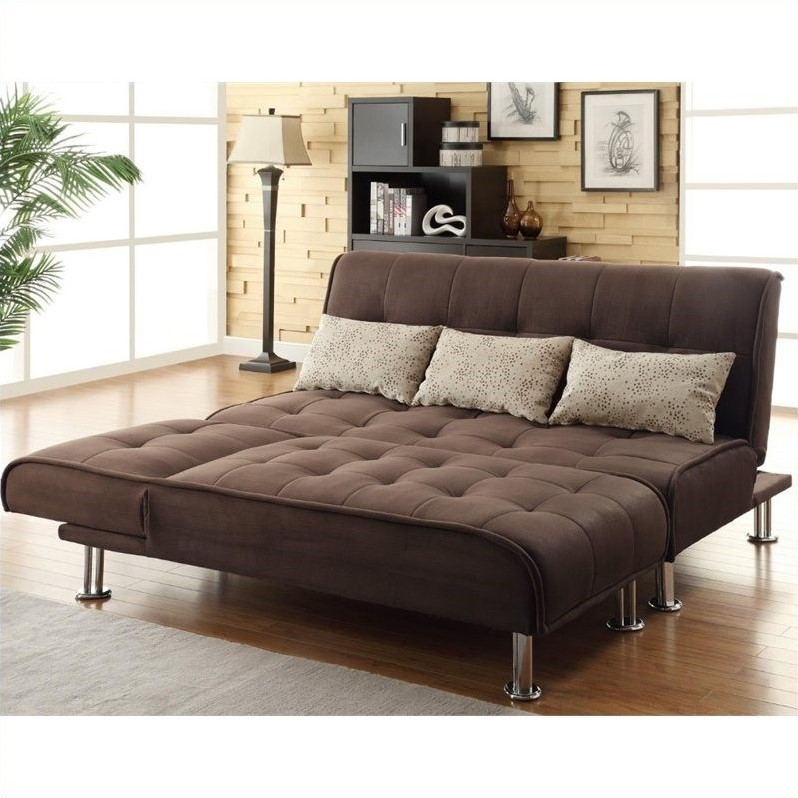 Coaster Transitional Styled Sectional Sofa Sleeper in Brown
This gorgeous Lexington cocktail table is very basic, with a fresh West Coast feel that won't weigh your room down like a storage ottoman or storage trunk will.
Lexington Monterey Sands Niles Canyon Cocktail Table
Searching for the perfect end tables isn't easy. While there are a lot of beautiful options available, the matching rustic Lexington lamp table fits the best. The rustic chunky wood top and metal frame has a down-home comfort feel that is both contemporary and modern.
Lexington Monterey Sands Seal Beach Lamp Table
Another option is to opt out of the chaise lounge and go for a couple of chairs for extra seating. Holly and Martin's set of two chairs will help to lighten up the room while also softening the solid browns in the room.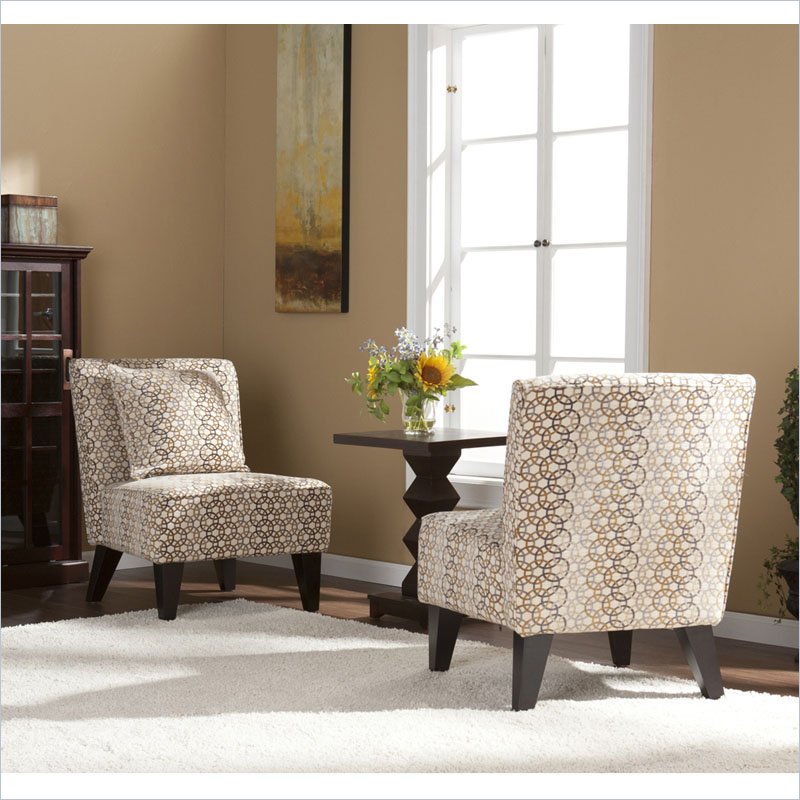 Holly & Martin Chappell Hill Chairs/Pillows in Hoops Mystic