It's time to give that pile of shoes in the corner by the door a new home. A new storage bench is a beautiful place to store not just shoes, but also wallets, toys and more. This medium brown oak offers five feet of storage space including three drawers and three baskets as well as a beautifully upholstered seat pad. It's guaranteed to add a bit of pizazz to any entrance or foyer.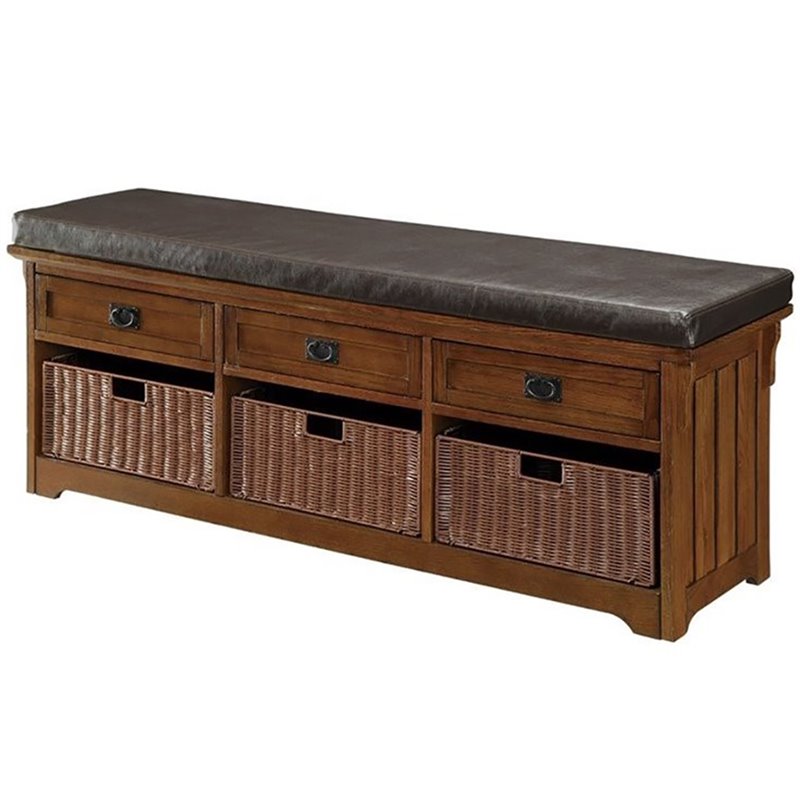 Coaster Oak Large Storage Bench with Baskets
This particular bench by Coaster Fine Furniture combines a beautiful blend of traditional Mission and Cottage styles to create a gorgeous piece of furniture. There is plenty of space for your kid's shoes in the baskets and room for your paperwork in the drawers. A storage bench is also beautiful accent piece in the guest room for extra bedding. Your guests could also use this as their dresser while visiting on extended stays. This lovely storage bench would also perk up the basement rec room. Drawers and baskets store the children's toys or game room equipment with style. Clean up your home theater room by storing movies and music in the bench. The top is perfect for seating a few extra people.
In your home office, a storage bench is a great place to sit your child for those five minute time-outs while you attempt to gather some peace of mind. The storage drawers are also great for extra paperwork. Who knew one storage bench could be pleasing to the eye and incredibly useful?