A games room isn't just a place to play games; it's where family and friends can unwind after a stressful week and spend some quality time together. It's a place where a younger sibling finds out who's the real champ. It's a place where memories are made. It's important to have somewhere in your home that is solely dedicated to having fun. But how do you go about planning a games room in such a way that it will be functional, practical and stylish? It's not hard. In this 3-part series, we will discuss how you can design a games room that will be a gathering place for both your friends and your kids' friends that everyone will want to brag about.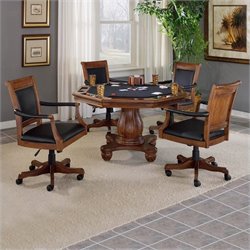 Step 1 – Purpose
Decide what the main purpose of the room is going to be. Is the room going to be used for one type of game, such as pool, foosball, shuffleboard or poker? Or do you want a space that, while the billiards table will be the centerpiece of the room, you would like to include a darts board and someplace to play chess for those that don't?
Step 2 – Space & Location
Roughly determine how much space you will need and where the games room is to be located. A pool table or billiards table is going to take up more room than an arcade cabinet. It's not just size and dimensions you have to worry about; don't forget to make allowances for people playing the games and moving around the room. Before ordering the pool table of your dreams (and any other large pieces of furniture you plan buying for your game room), make sure that it will fit through doorways and be able to maneuver down or up stairs.
Step 3 – Game Room Furniture
Would you like to include a home bar, someplace for spectators to sit while they watch the players or a video games area complete with game chairs and an entertainment center? Make a list of all the furniture pieces you would like in the room. Some popular game room furniture pieces are:
Pool table
Arcade games
Dart board
Foosball table
Poker table
Home bar – including a pub table, bar stools and/or spectator stools
Step 4 – It's all about the Money
Make a budget. Knowing how much you have and/or are prepared to spend will help you focus on priorities. It doesn't mean that you can't have everything on your games room furniture list, but it might inspire you to look for bargains in order to tailor what you want to what you have to spend.
Step 5 – Should You or Shouldn't You?
DIY or should you hire someone to do the work for you? If you want the trendy pendant ceiling light with stained glass shade to be perfectly centered over your pool table but you're not quite sure how to do that, then it's best to plan on hiring someone who does. Ditto for plumbing your home bar sink or mounting your flat screen TV complete with sound system. Do the walls have to be insulated or the floor reinforced to bear the weight of the pool table? Include the expense of a contractor or trades person in your budget.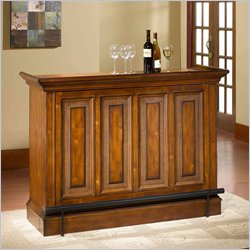 A games room is a multifunctional space that will prove hours of fun and quality time, if it is designed with a little something for everyone in mind. Come back next Friday for Designing a Games Room pt. 2.