It can be challenging to add a bit of rustic charm to your home while keeping it modern-looking. The best way to attempt this type of look is to keep everything simple: the fabrics, the design, the accents. Below is one way you can add a touch of weathered comfort while still keeping your home very much on the contemporary side.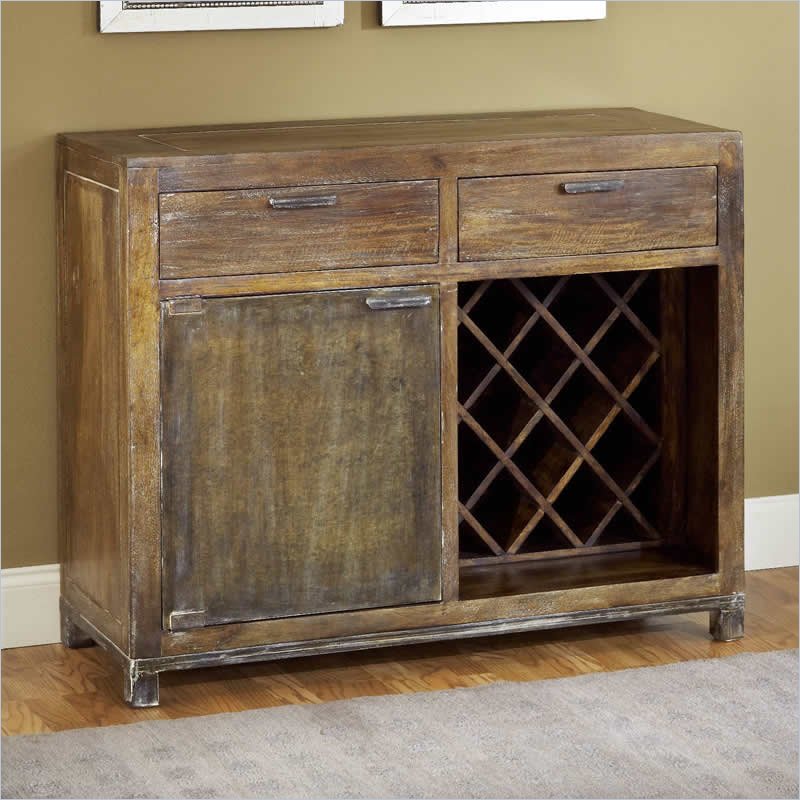 Modus Farmhouse Sideboard in Antique Walnut
The best place to start is to find an accent that captures your eye. A piece such as this antiqued wine table that will look very warm and inviting as part of your family room—especially if your home is open concept.
Broyhill Perspectives Three Seat Beige Sofa with Cognac Wood Finish
Next, find some simplistic furniture to go with your new antiqued wine table. Broyhill's Perspectives line is the perfect match. It has the simple cozy look, but it's also very contemporary. If you have a large space, definitely go with either the loveseat or a pair of matching accent chairs. You might luck out and find an armless, patterned accent chair, but it will take quite a bit of searching as you don't want a bright bold pattern, but you also don't want a load of stripes to take away from the simplicity of the room. So if you do choose a patterned accent chair, keep in mind the accent colors in the pillows that come with the sofa—it will help guide your decision on how soft to keep your colors.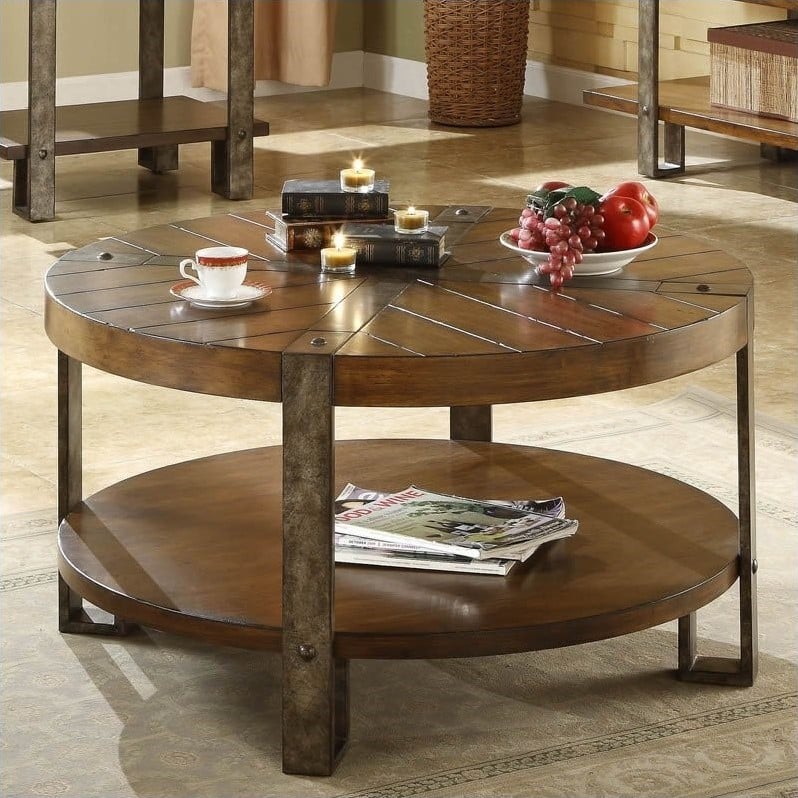 Riverside Furniture Sierra Round Cocktail Table in Landmark Worn Oak
This round cocktail table by Riverside Furniture keeps the room very simple while also adding a hint of texture with the planked top and metal legs. Texture is good, so don't be afraid to test it out. With such heavy furniture pieces, make sure you keep the tables light. An open concept design gives the perception of a large room. The matching oval end tables will help keep the room from feeling too boxed in, while also helping you keep that perception of a large family room.
Riverside Sierra Round End Table in Landmark Worn Oak