A round dining table is the perfect shape for small dining rooms or even an informal dining room. The circular shape invites well-rounded discussions from the current day's events, to the debates on world politics. It is even handy on poker nights with the job site crew.
Eurostyle Wesley Round Pedestal Dining Table in Walnut
Eurostyle has created a very simple round dining table with a tapered pedestal. The walnut finish shows the beautiful contrast in the darker grains.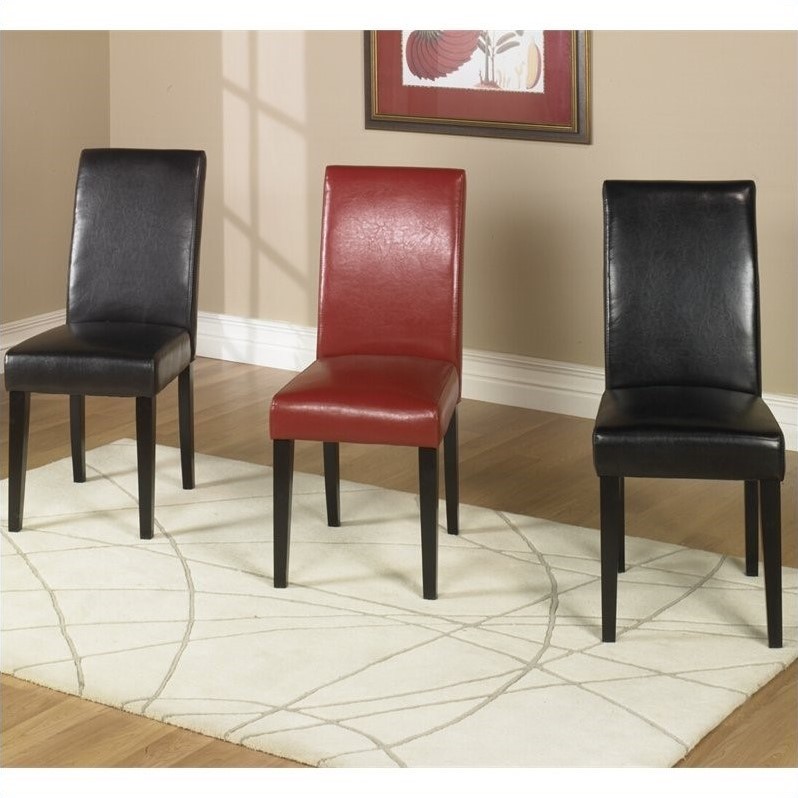 Armen Living Leather Casual Dining Side Chair (Set of 2)
The modern look of leather adds a hint of sophistication without being too over-powering. Armen Living has created a very simple, modern set of dining chairs that complement the walnut finish quite well. Black would be your best choice as the red looks a bit awkward with the walnut finish.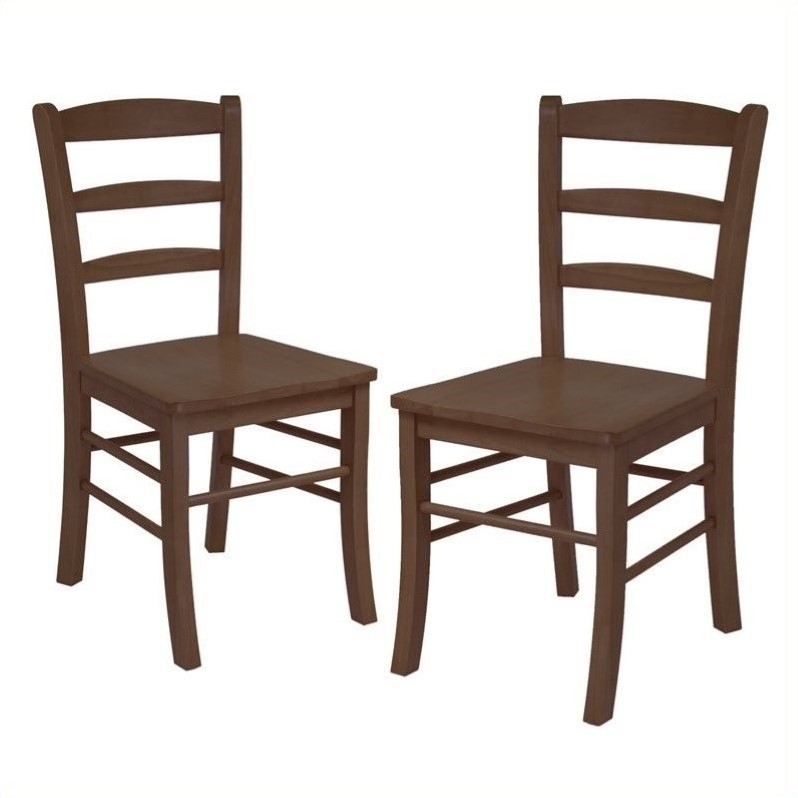 Winsome Ladder Back Dining Side Chair in Antique Walnut Finish
If you want something that is more kid-friendly, then these solid wood ladder back chairs from Winsome are the perfect choice. You can add a nice muted lime green seat cover for a little extra padding, or change the seat cushions with the season.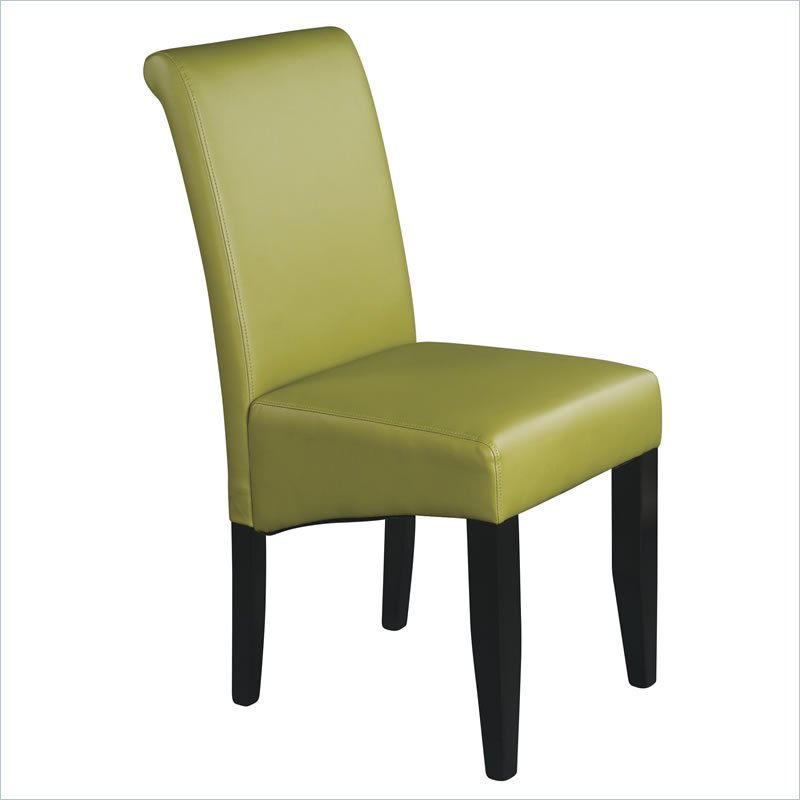 Office Star Metro Dining Parson Chair in Kiwi Green Bonded Leather
Office Star's Metro line of parsons chairs is a great way to keep modern bonded leather in the room while adding visual color to your dining experience. If you get tired of the green, find a more subdued chair cover to change up the look of your dining room.