The super cool thing with a storage trunk table is that your college-bound student can use it as their coffee or cocktail table in their college apartment. Most dorm rooms are quite limited in space so it's smart to choose a few extra storage pieces. Our top three favorites will give you a good place to start your journey.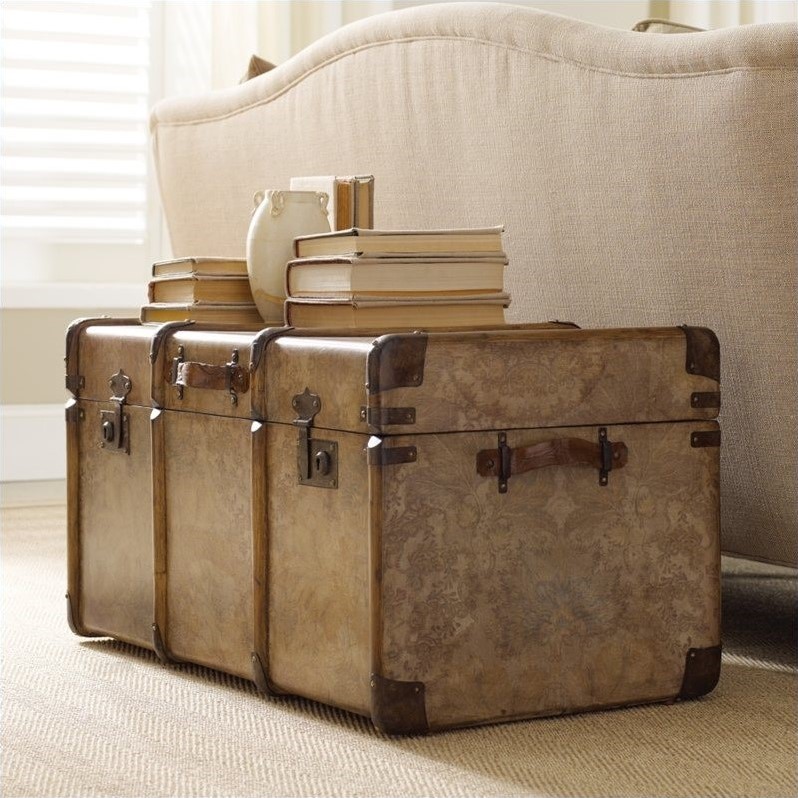 Hooker Furniture Seven Seas Lift Top Floral Cocktail Trunk
The faint floral pattern on Hooker Furniture's trunk will be a beautiful addition to your daughter's first apartment.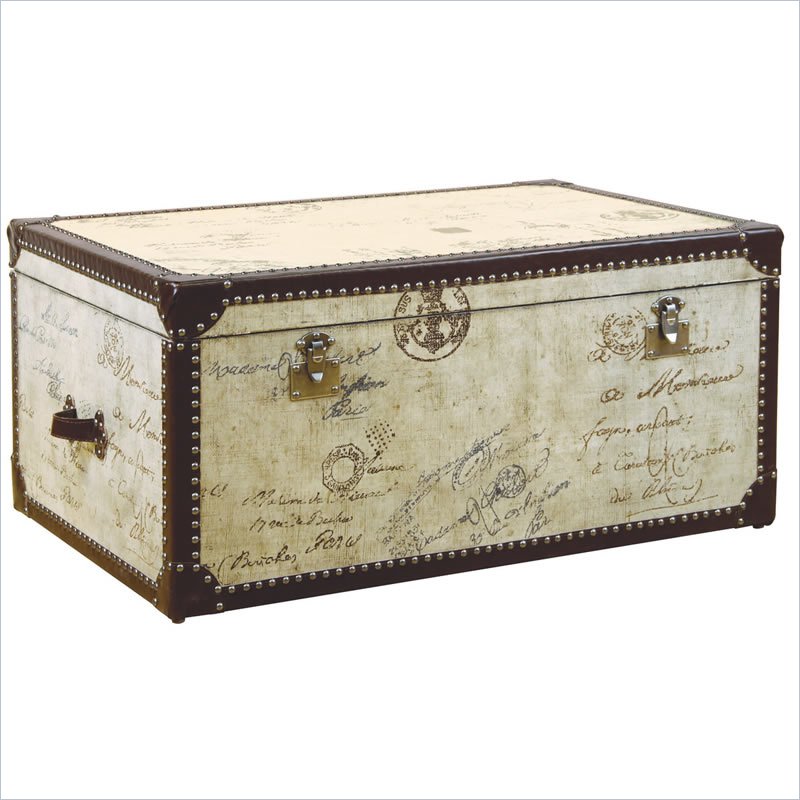 Pulaski Accents Rustic Chic Cocktail Table in Brady
This trunk by Pulaski screams world traveller. The delicate handwritten motif adds some balance to the tough nailhead trim detail.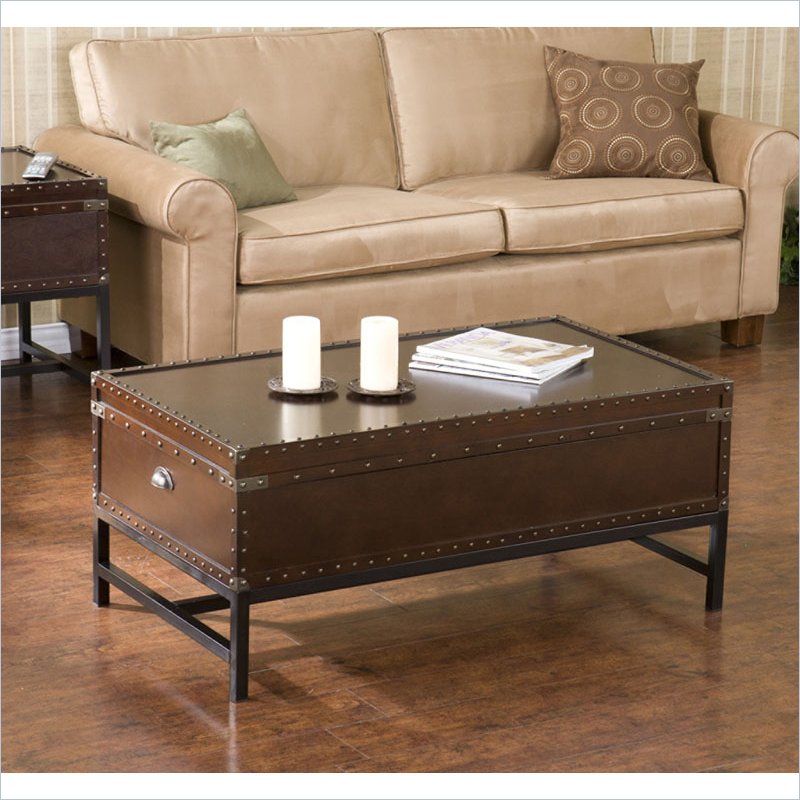 Holly & Martin Yorkshire Storage Cocktail Table in Espresso
The very simple look of Holly & Martin's storage trunk will be a hit with everyone. The nail stud accents and antique bronze finish set atop the black frame will make any sorority or fraternity home feel luxurious.
If none of our three favorites will suit your teen's taste, there are many more from these same three brands that you can choose from at Cymax.