It's never too early to think about spring renovations. The future designer sunroom may seem cold now, but once you close it in you can quickly warm it up with a few simple additions.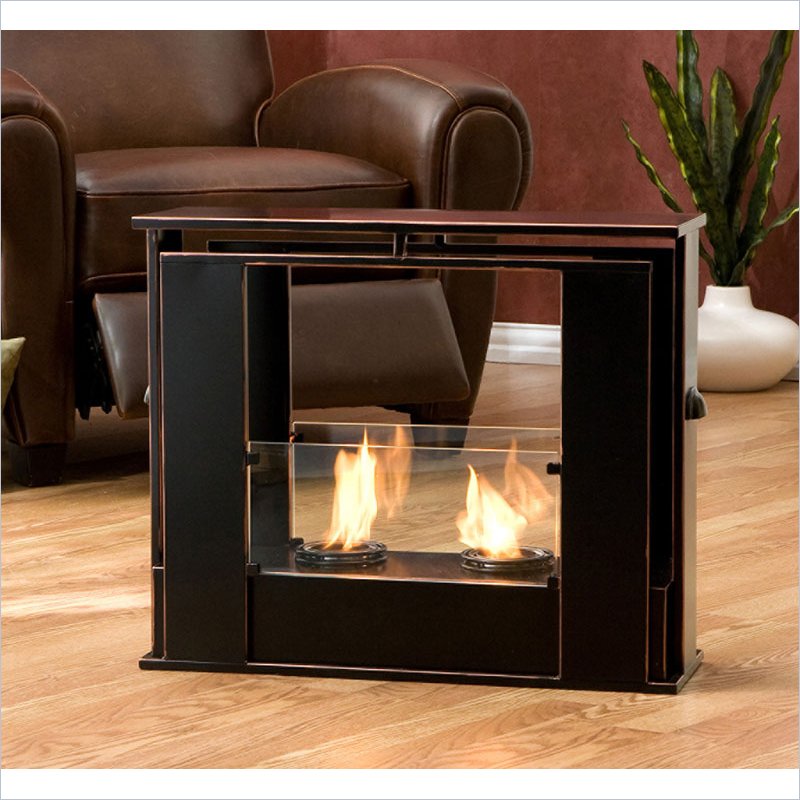 Holly & Martin Walton Portable Indoor/Outdoor Gel Fireplace in Black w/ Cooper Accent
This is the perfect place to start. You want something that is going to keep the room warm on cool spring nights, but you are in the city so a wood fireplace is out of the question. This indoor/outdoor gel fireplace is going to be a great way to keep the warmth inside the room, without breaking your bank account with the electric bill. Holly & Martin has designed a beautifully portable fireplace that can sit on your back patio, in the sunroom on the floor, or even on a table top. Even better, when you don't need the heat of the fireplace, you can use the gel burner covers and light the room with candles instead. It creates a nice warm ambiance on a warm summer night.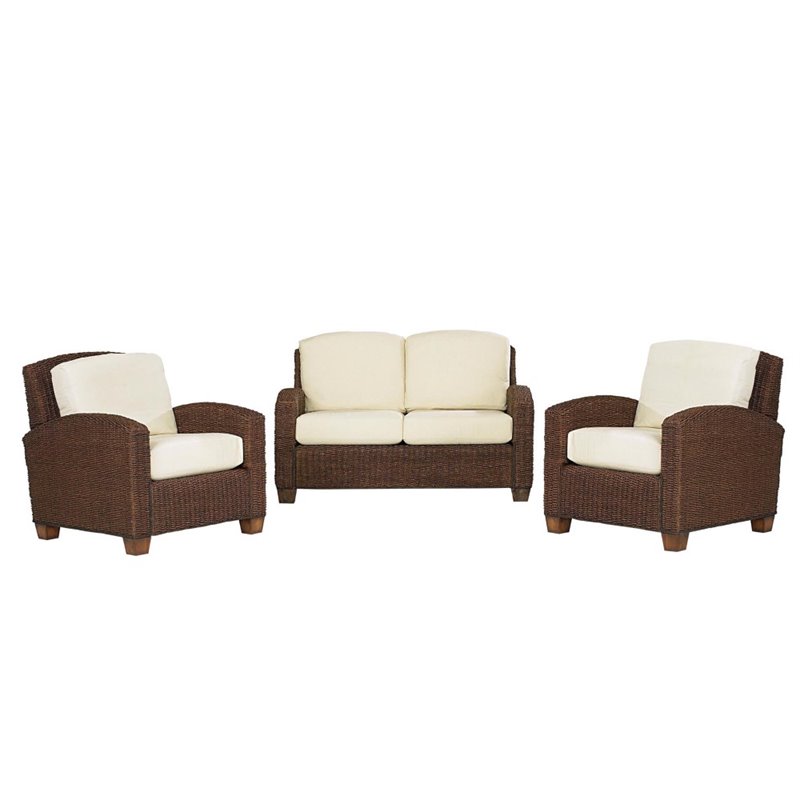 Home Styles Cabana Banana Cocoa Love Seat and Two Chairs
Comfort is paramount when you create a four-season getaway within your home. This set by Home Styles is casual, yet provides a very warm summer-beachfront-cottage kind of comfort. This is a very contemporary look, but also adds a hint of island paradise to your new space. Place the fireplace in the center for a true outdoors feel.
Tommy Bahama Home Ocean Club Fiji Drum Table
When you use the fireplace as the center piece of the sunroom, all you need is a couple of smaller side tables to rest the evening's drink of choice upon. Tommy Bahama has the perfect solution with the Ocean Club Fiji drum table. It brings some island sophistication to the room, without taking away from the casual, contemporary look. Keep your favorite book and reading glasses on the shelf inside the table for those quieter evenings. A floor in bamboo or cork adds that finishing touch to the room. If you prefer something softer on your feet, go for a durable low-pile carpet that while adds some earth-tone color to the room.