Accent chairs aren't just for sitting. A well-placed accent chair can give a punch of color to a neutral palette living room; lend the room some charm or style; and add texture to the décor, especially if it is upholstered in a different fabric from the rest of the living room furniture. While accent chairs may be used for their good looks, to boost a living room's functionality quotient they should be comfortable as well.
Accent Chair Style
Stylish seats for the living room don't have to exactly match the other furnishings. After all, that's the whole point of accent chairs, to have them stand out rather than blend in. But in order for an accent chair to work with the décor, it should complement the style and mood of the living room. Dramatic, trendy or casual? Since accent chairs are available in a wide range of styles, when selecting one for your living room, focus on the mood you would like to create as well as the chair's overall appearance.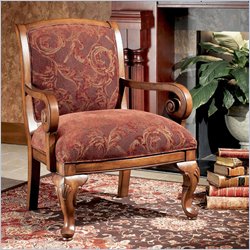 Accent Chair Material
Stylish seats like accents chairs should look good, but they should be practical too. If there are children in the home, particularly young ones, choose fabrics that are kid-friendly. Even if you don't have to worry about children, you may prefer enjoying sitting on it rather than cleaning it. To add visual interest to your living room, pick an accent chair that is "textured." This could mean that it is made from fabric that has a visible weave or one that has a bold or intricate pattern.
Accent Chair Color
Fabrics also contribute to the impact the chair will have in a room. A red leather accent chair or one in a zebra print will provide more "punch" than twill fabric chair in an earth-toned color.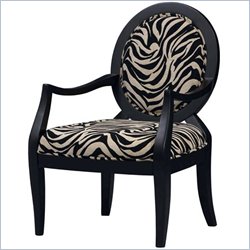 Accent Chair Shape
Accent chairs such as lounge chairs, occasional chairs with no arms or other types of stylish seats can have interesting shapes that will make them a natural focal point of any room they are in.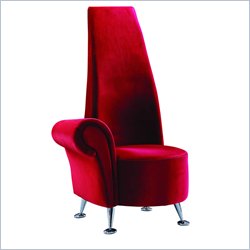 Accent Chair Placement
The right placement of your accent chair can really make the living room come alive. And speaking of focal points, an accent chair in an unused corner or next to a fireplace is an ideal way to create visual interest. Take a pair of accent chairs and put a small occasional in between, and you have instant conversational grouping that makes your living space warm and inviting.