One of the pleasures of a weekend getaway in a high-end resort or a boutique hotel is the room and ensuite. Just as the room is designed to soothe and pamper, the same can be said of the bathroom. The emphasis is on relaxation and renewal; an appeal to all of the senses; and tranquility. What with our daily schedules, dealing with the unexpected and preparing for the holidays, things can get pretty stressful. A great way to deal with the "little" stresses life can inspire is a boutique hotel look for your bathroom that will provide the benefits of a luxury getaway without you having to leave home.
De-clutter
Especially if your bathroom is shared by everyone in the family, it makes sense to keep shampoo bottles, body lotion and other bath and beauty products out in the open where they are easily accessible. But when creating hotel chic for your bathroom, the sense of luxury is typically created by a less-is-more approach. Examine the storage space that is currently available in your bathroom. Is there room for improvement? Clearing out anything from your bathroom vanity with an old expiry date, duplicates and items that should have been thrown out but weren't can free up a lot of room for those items that should be cleared from the countertops. There are many stylish bathroom storage options available that will help you conceal toiletry items while still making them accessible.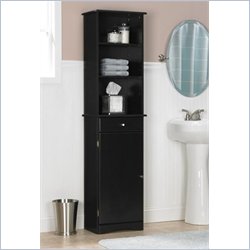 Splurge
Treat yourself to new towels and wash cloths that are made of high quality cotton. It might seem like overindulgence but nothing says hotel chic like thick towels that wrap you in comfort and luxury. Especially if you're not going to have the opportunity to repaint, choose bath linens, curtains, a shower curtain and bathmat in neutral or soft earth tone colors. Not only will this harmonize your bathroom, it will also give it that hotel boutique tranquility. Add those other little indulgent touches that are in evidence in boutique hotel bathroom such as fresh flowers; small planters with live plants; a glass vase of grasses, branches or pussywillows; or a shallow ceramic bowl filled with stones, pebbles or shells.
Set the Mood
Rethink the light fixtures in your bathroom. Are they outdated? Are they too bright? You definitely want it bright enough to see yourself in the mirror when putting on your makeup or brushing your hair, but to achieve that luxury hotel bathroom feel you will also want lighting with a little ambience. If changing the lighting or adding wall sconces is not in the budget, consider replacing your current switch with a dimmer switch; this will give you the option of having it bright when grooming but softer while relaxing in the bath.