There are times when it's nice to not have to watch TV just because it happens to be there. The old adage "out of sight, out of mind" definitely pertains to these TV armoires. They offer a great way to enforce family game night and allows your child to focus on homework in the evenings.
---
Traditional

There's something about the look of an antique piece of furniture that always sparks conversation. This Homelegance TV armoire is a grandiose way to spruce up your daughter or son's room. Change the feel of the room with different color combinations to accentuate this TV armoire. Pastel colors enhance the characteristics of the armoire, while bringing in bold colors adds whimsical character to the room.
1 – Homelegance Cinderella Armoire in Dark Cherry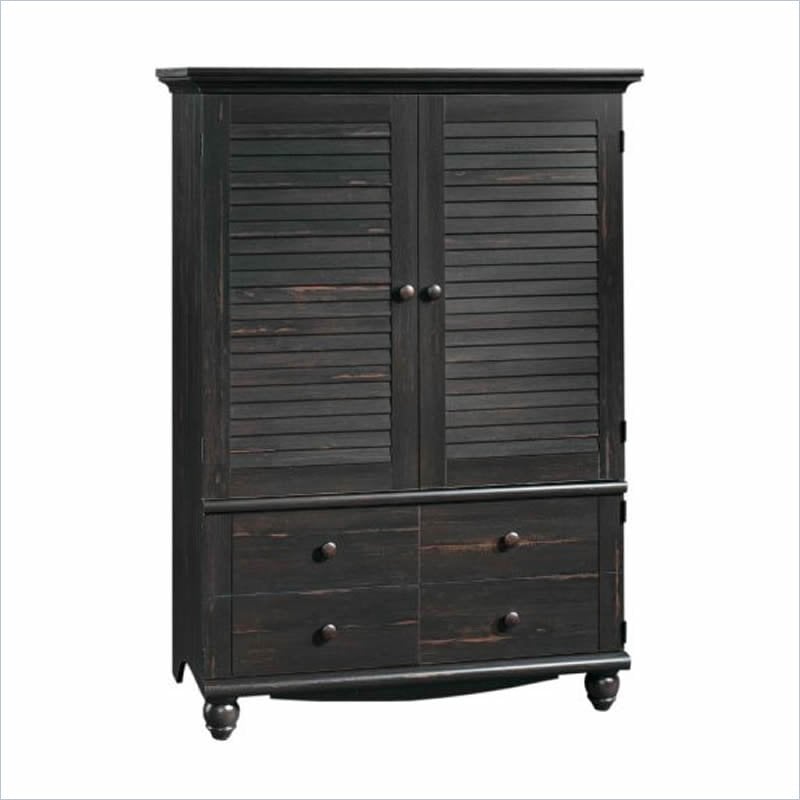 2 – Distressed Antique Paint TV Armoire with Adjustable Shelves"
The second piece by Sauder is an elegant accent to a restored older home, or a home with an Arts & Crafts architecture. Some of the best creature comforts are those that bring back warm memories of visits with the grandparents.
Contemporary
Many new homes today lean towards a modern approach to interior design. This Somerton TV Armoire is a contemporary way to hide the television. The masculine design makes it an appealing choice for men. Try pairing it with dark-toned neutrals, then splash some color on the wall by way of mixed tone gallery prints. Deep browns and reds blend beautifully the dark earth tones.
3 – Somerton Enchantment TV Armoire Top
Transitional
Transitional design blends superbly with an eclectic mix of both traditional and modern furniture. It provides a wonderful transition from one room to the next, when you have a blended interior design. This unit, with its rich dark finish, looks great with any pale or bold color palette. A rich red or even a dark purple would complement this piece really well. Add even more of a masculine feel with neutral browns or grays to really make this piece shine.
4 – Stanley Furniture Hudson Street Warm Cocoa Door Chest
Country
There's a lot to say about good old fashioned country charm. This South Shore unit has an antique-inspired design that is perfectly suited for that old farmhouse you are renovating or in your family cabin. Or create a woodsy ambience within your own home. A deep yellow would really complement this television hideaway, or try surrounding it with river rock and pine wainscoting.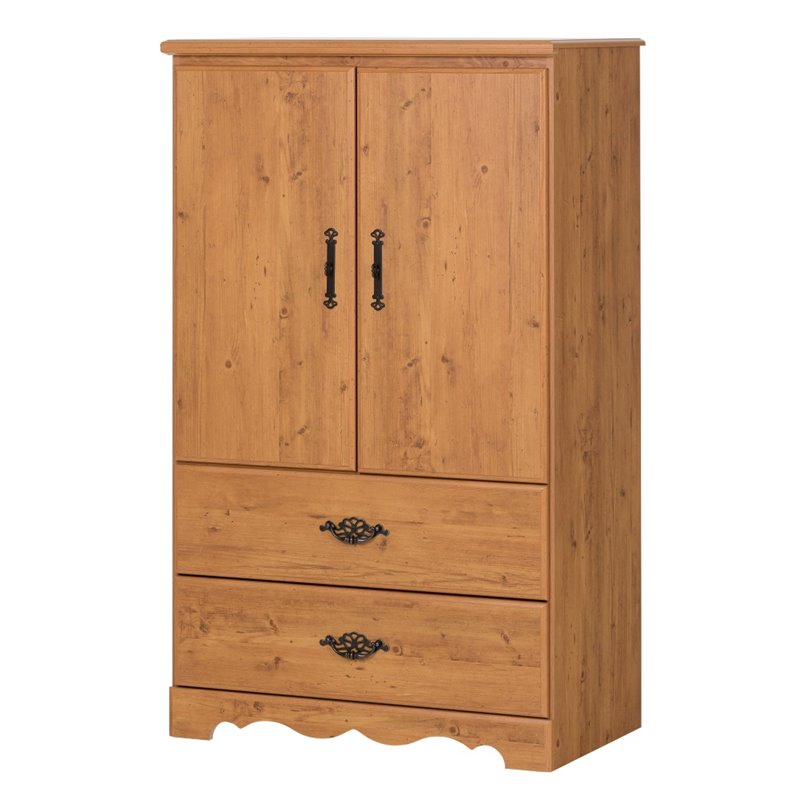 5 – South Shore Huntington Collection Armoire