Design Question
Hi there…The countertops in my kitchen are granite. Two counter sections are fine but the granite counter between the stove and the fridge is pretty scratched up. Should I replace all of the countertops or just the one? And I don't think I want granite again – if I wanted to replace all of the countertops so that they match are there any alternatives you would recommend?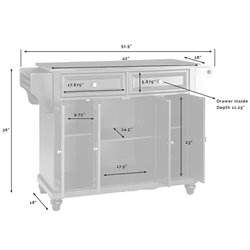 Design Answer
Thanks for writing in. You might want to give replacing them some more thought. As a construction material for kitchen countertops, granite has more pros going for it than cons. It is a hard, nonporous stone, which makes it durable and heat resistant: you can take hot pots off the stove and place them directly onto a granite counter without having to use a trivet or a hot pad and being able to cut food on the granite itself eliminates the need for buying separate cutting boards.
As for the scratches, have you considered consulting a local retailer that features granite products? Because granite is so durable, often granite countertops, even severely damaged ones, can be repaired and restored. It might be less expensive than have to replacing all three countertops in your kitchen.
Should you need to choose new kitchen countertops, there are plenty of different types to choose from – one isn't necessarily better than any other. It largely depends on personal preference. Three main factors to keep in mind when selecting a construction material for kitchen counters are: cost (how much you're willing to spend; appearance (does it blend with cabinets and the other décor elements in the space); and lifestyle (you love cooking for friends or you can never remember to grab a hot pad when taking a casserole out of the oven).
Also take into account that each type of countertop material has its own set of pros and cons. Laminate kitchen countertops are economical and most versatile, but isn't as durable as some kinds of stone counters. Stainless steel is very easy to clean but can be easily scratched if not sealed.
Come back next week when I will answer another one of your design questions. Don't forget to keep sending them to. I don't have a one-question rule; you can ask as many design question as you want; just remember to send one per email.