Every young person needs a place that is quiet and conducive to good study habits. A study room is the perfect place of solitude, if you have the necessary space.
Hillsdale Cody Desk with Hutch in White
This simple contemporary desk by Hillsdale is a great little work station. The center drawer is the perfect place to store the laptop or iPad, while the two drawers in the hutch are the perfect place for spare writing or art supplies.
Lea Haley Wood Frame Desk Chair in White Finish
A great addition to keep the room clean and simple is this desk chair by Lea. The wide planked ladder back gives your child's back a good support system when seated at the desk doing homework. Add a plush seat cushion that matches your storage ottoman to give your child's bum a little extra support, as well.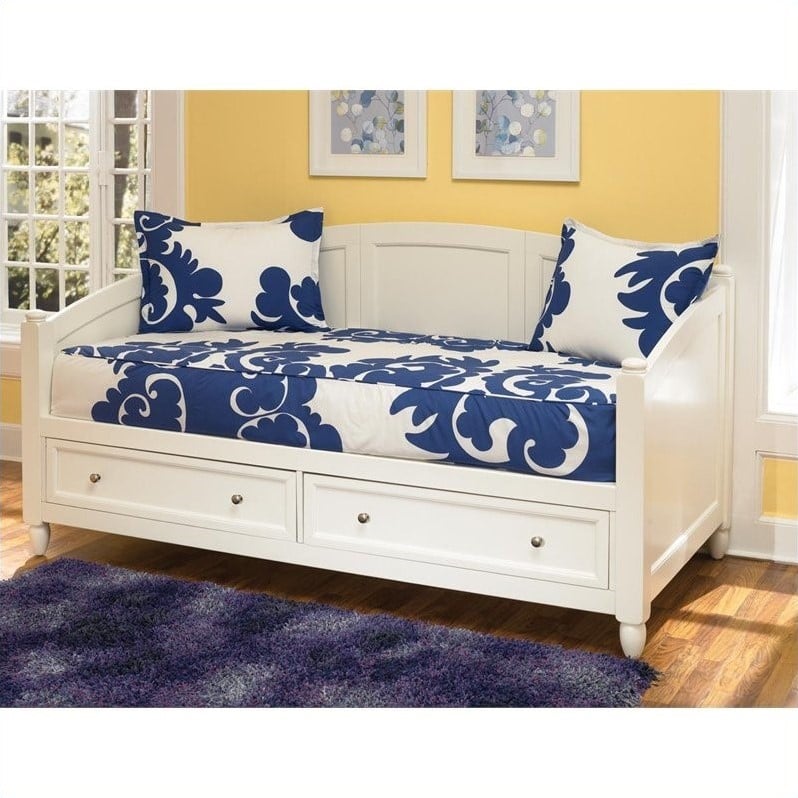 Home Styles Naples Storage Daybed
The daybed is an optional piece of furniture. A cozy day bed is a great addition to the study room for those late-night cram sessions. It also offers up a secondary place to sit while reading a book for English Lit.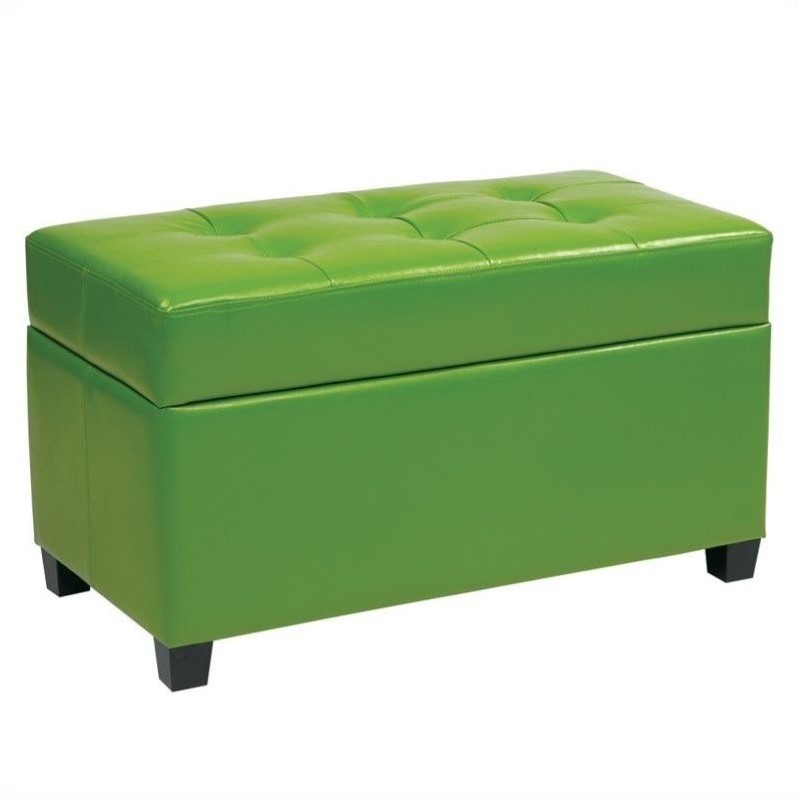 Office Star Metro Vinyl Storage Ottoman in Green
The storage ottoman is the perfect way to add a splash of color to the room without having to add a whole mess of paint. This seating place (or snack tray resting spot) is also available in pink, light blue, and white. Add bedding with accent colors in shades of green and black blended with white to unify the look of your study room.