Design Question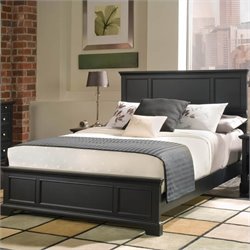 Hello. Construction on my new home is almost complete. I have in my bedroom cove ceilings and my bedroom furniture includes a black mantle headboard bed. In my bedroom I am also going to be adding a red leather loveseat. Can you give me ideas of what color(s) I can use to paint my bedroom? I am horrible at selecting colors and plus this is a brand new home I don't want just plain white walls. Any help is so much appreciated.
Design Answer
Congratulations on your new home! Your bedroom sounds gorgeous; I'd love to see pictures of it after it has been completed. Yes, choosing a paint color is not a particularly easy task, but there are ways to simplify the process so that you end up with a paint color that will work for you. I suggest a neutral shade like gray and have selected fo ur just to give you a starting off point. Here are some pointers that will help you find the ideal color for your master bedroom:
Match the paint color to something in the room such as the window treatments; a predominant shade that appears in your bedding or a favorite picture or print; or an accessory piece like a piece of sculpture or a vase. For example, a pale hue of green like sage or even forest or silver crest 1583 from Benjamin Moore would complement the red in the room.
Unless it is your personal preference to leave it white, plan on painting the ceiling as well; typically one or two shades lighter than the color you have chosen for the walls.
Choose a neutral color – this in no way is an endorsement for beige or cream. Colors like gray, silver and hues of navy blue can go with almost anything. While navy blue isn't strictly a neutral color, it works like one, in that it "plays nice" with most other colors in the spectrum.
Thanks for writing in. I hope this was helpful. Let me know how it turns out. Next week I will be answering another design question – please keep writing in!