No matter how big your home might be, there never seems to be enough storage for blankets, towels and extra pillows. Take a look at our favorite storage cabinets that add calming class to your home while providing a ton of extra storage.
Stanley Furniture Coastal Living Cottage Summerhouse Utility Cabinet in Morning Sky
Sauder's Harbor View line has a beautifully designed classic cottage style cabinet in antiqued white. This will look beautiful with a background color scheme taken from the beach and ocean—the blues, greens, sandy browns, and bright summer days with sunshine yellow behind it.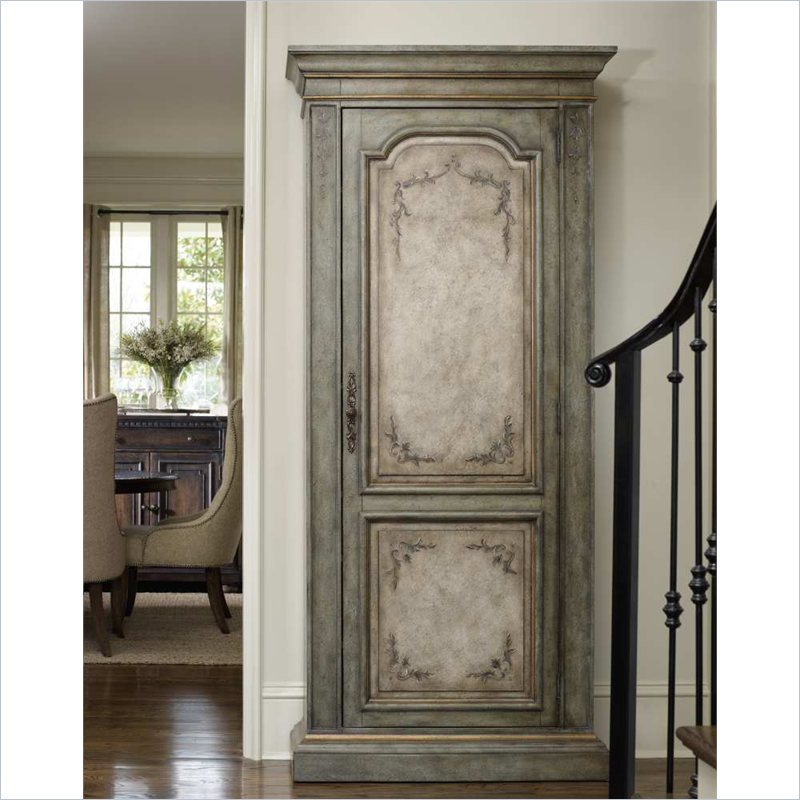 Hooker Furniture Windermere Cupboard
Hooker Furniture has created a beautiful masterpiece cabinet with their Windermere collection. The faux marble look blends quite well with an Old-World Europe designed room. If you are starting with this piece, and want to work your way around it, pick a wall color that matches the light gray accent color on the door. This will make your cabinet the center of the attention in the room. Choose furniture that has a very rich, traditional look, but blend it with transitional furniture if you want the room to feel more modern.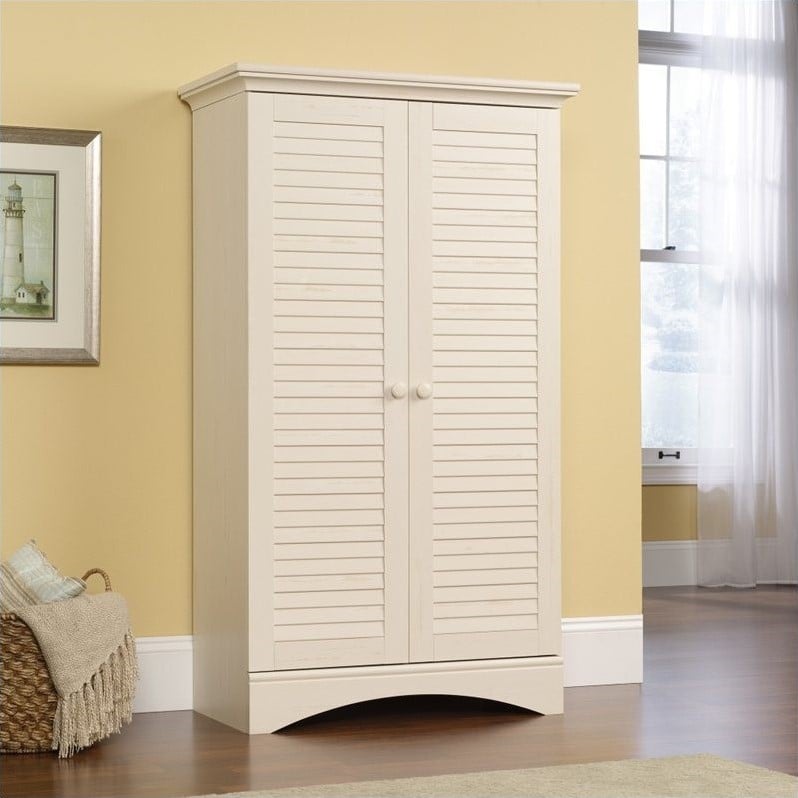 Sauder Harbor View Storage Cabinet in Antiqued White
A small space like a laundry room or bathroom always needs some extra storage, such as this Stanley Furniture cabinet. It has a calming antique summer cottage feel that is soothing. The combination of shelves and drawers makes this cabinet a very versatile piece of furniture. Blend it with the bright colors of summer, or something a little more subdued such as the tonal range of autumn leaves. Even pastels such as soft lavender will accentuate this piece really well. Don't be afraid to experiment with the color palette nature has provided.