In today's world of townhome and condo living, sometimes a full size crib just isn't going to work in the limited space you have for the baby. There is a very simple solution: keep everything small, simple and minimal.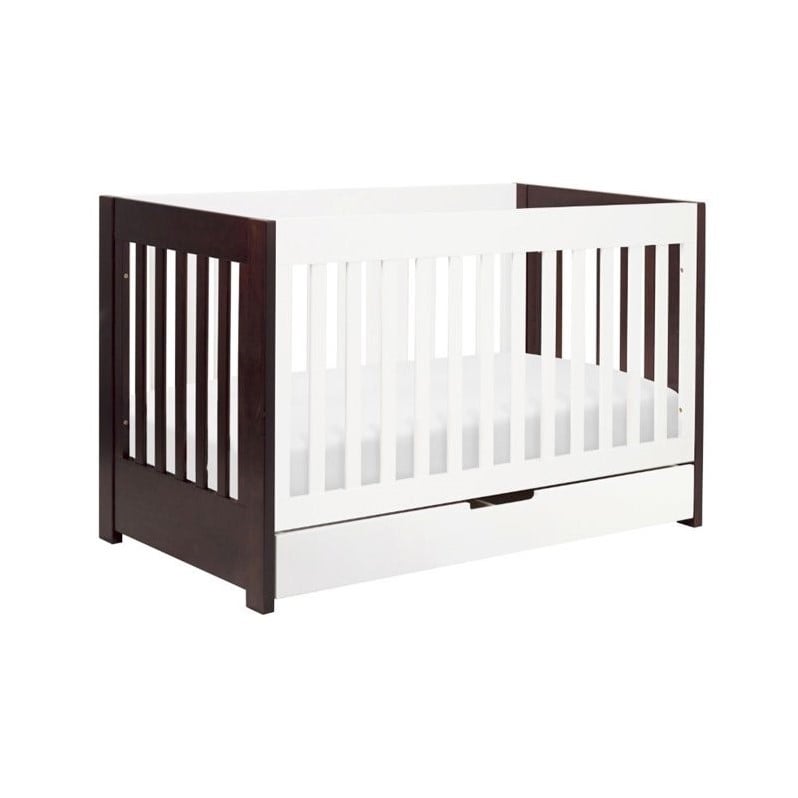 Babyletto Mercer 3 in 1 Convertible Wood Crib in Two-tone Espresso and White
This convertible crib is a great addition. It changes into both a toddler bed and a youth day bed (guide rails may not be included—be sure to check manufacturer's specifications). The underbed storage is perfect for extra diapers, blankets and onesies while your little one is still little. In the toddler years, switch it up for books, toys and swimming gear. During your child's youth years, the underbed storage can be used for art supplies, sweater storage and more.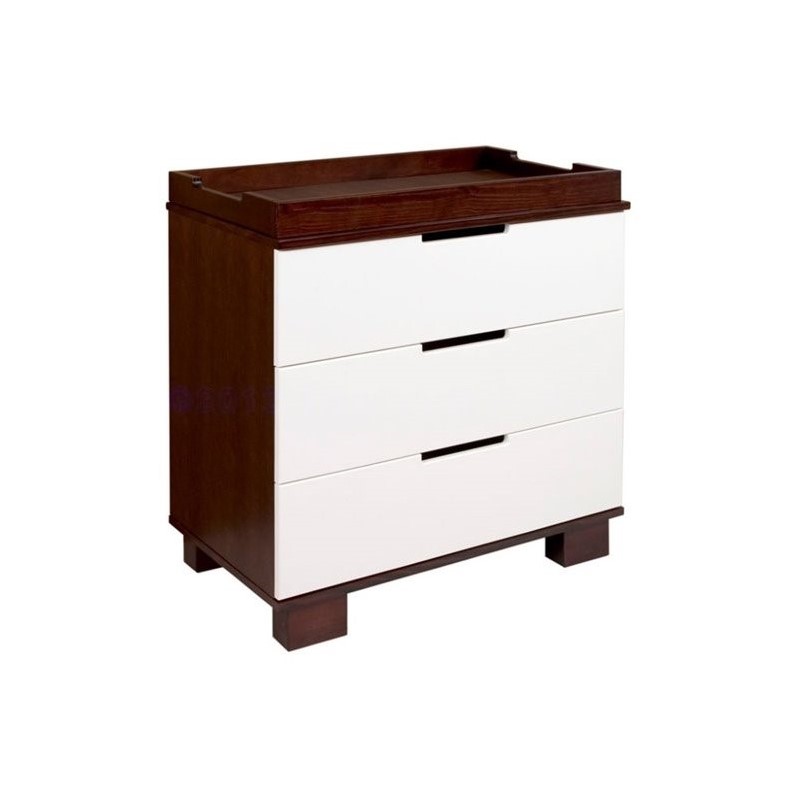 Babyletto Modo 3-Drawer Wood Changing Table w/ Tray in Espresso and White
Keeping with the multi-use theme, this change table is perfect for a small space. When your little one outgrows the change table, simply remove the tray and your toddler now has a big-boy dresser.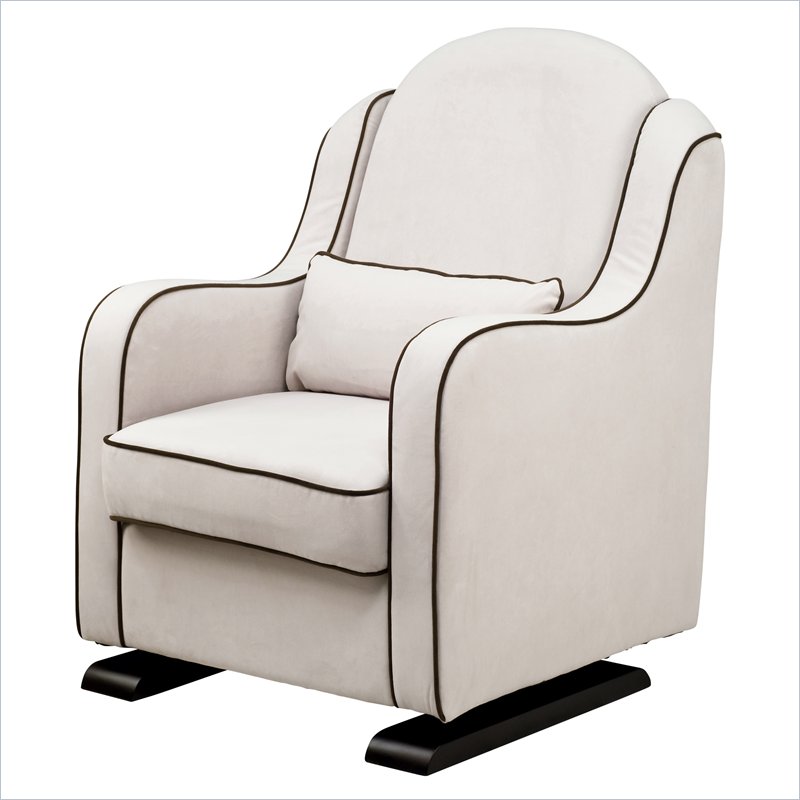 Babyletto Nara Glider in Ecru with Mocha
Every experienced mom will tell a new mom to make sure the room is comfortable. The reason is because a lot of time will be spent in the baby room nodding off while your new one feeds. This chair is very modern, comfortable, and classy. The soft gliding motion will ease your littlest addition back into dreamland. Also part of a good baby room is a soft light for those late-night changes. This can be in the form of a small lamp, a wall light, a simple plug-in night light, or even a soft star light. Play mobiles can also be a viable option that provides music and motion. Some also have a soft light. Keep the volume at it's lowest setting where it is easiest on a baby's ears. Soft music is also a great addition—classical and jazz are the most relaxing and least stimulating, offering a nice, soothing transition from feeding to sleeping.