Your children are the center of your life and deserve a much-needed room make-over. They may not quite be out of the toddler phase, but with a few choice pieces of furniture, your children's room will be one they can grow into and out of all at the same time.
---
Boy's Room
Most boys are very rugged and wild in a fun sort of way. It only makes sense to choose bedroom furniture that they can enjoy while they are still young, yet stylish enough to use when they become pre-teens.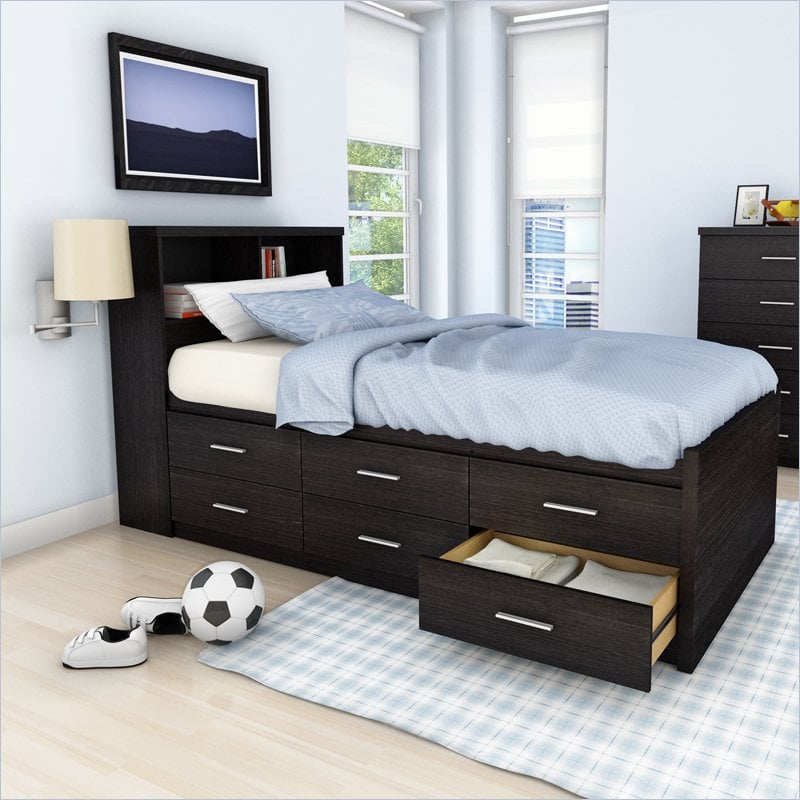 Sonax Willow Captain's Storage Bed in Ravenwood Black
This bed and headboard from Sonax is a great solution for those families living in tight quarters. Storage drawers under this captain's bed mean that you won't need a dresser. Low drawers are also great for smaller arms to reach into. As they grow older, transition the under bed storage into use for out of season clothes or extra school supplies.
Pair this bed up with a couple reading chairs such as these fabulous pirate chairs or classic auto chairs to create an ideal space for your toddler.
Guidecraft Retro Racers Extra Chairs (Set of 2)
Guidecraft Pirate Extra Chairs (Set of 2)
Now there's always the problem of toy storage. There never seems to be enough. This treasure chest just might help motivate your little man to hide their treasures from the evil pirates (a.k.a. siblings).
Guidecraft Pirate Treasure Chest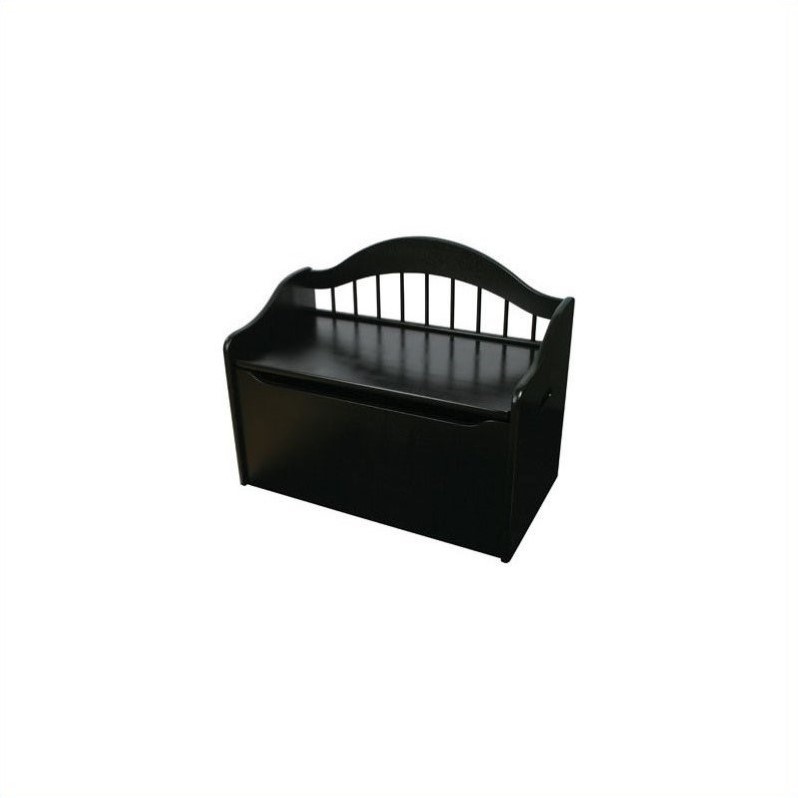 KidKraft Limited Edition Toy Chest/Box in Black
If you choose the classic auto, then you can choose something a little more basic like this simple black chest. Find some great stencils at your local craft store and paint a classic auto on the front with a silver racing stripe. Paint a pair of checker flags on the seat portion of the storage bench. Then source out some nice bench cushions with silver and red tones to help soften the black.
Walls
Wall color is an important factor when planning your child's room redesign. One popular trend is color blocking or the feature wall. Pick one wall in the space to paint a different color. This is an excellent place to get really bold with color. If you have a small room, you can still get creative by painting a chunky horizontal stripe along half of a wall or try vertical stripes in dark and light.
As your child grows, exchange the pirate style with wood sailboat models, or replace the classic cars with model cars.
Bedding
Take your color cues from your accent furniture. If you choose the pirate themed chairs, then go with the light blue of the sea. Choose red, silver, and black plaid or stripes to match classic auto chairs. You'll want to keep that classic feel to the room, so keep your colors somewhat muted.
Create a sea creature theme such as sea turtles and then mix and match your accent colors accordingly. Go for a predominately blue-green ocean tones in your child's bedding, and blend in some fun patterns. Make it a relaxing but fun place to hang out—especially if you want that extra hour of sleep in the morning.
---
Girl's Room
She may act like a diva but your little girl might prefer just a touch of decorative frills in her room. Take some inspiration from these picks to start you on that redecorating journey.
Lea Elite Zoe Full / Double Storage Platform Bed in White
This is a great little bed for the small-scale bedroom, especially if you purchase the trundle storage with the bed. This will eliminate the need for a dresser. The soft turned bun feet add a fairytale feel.
Storage for your daughter's favorite toys will always be a challenge. These two wonderful storage chest search portray a different motif.
Guidecraft Sweetie Pie Toybox
This one is very tomboy with ladybugs and dragon flies.
Teamson Kids Magic Garden Hand Painted Kids Toy Chest/Box
This very classic princess toy chest will also work, especially if you purchase a coordinating vanity. Daddy's little girl will have a place to set up her own collection of hair ties and head bands.
Lea Elite Hannah Chair-KD in White
Add in a chair that is the perfect place for curling up to read. The delicate curves in the Lea Elite Hannah chair will accentuate the rest of the space.
Walls
Use the colors in your accent furniture as a starting point. For example, if you choose the bug chest, then a light green room with different shades of pink polka-dots will be a super fun design. You can choose a deep shade of pink to color block one wall, and paint the rest a muted lime green. You can even choose to paint the room a light pink, but add to the long wall a set of vertical near-red stripes. Accent the walls with metal dragonflies or ladybugs, and find a nice mirror with white trim to help bring everything together.
Bedding
For a room that your young diva can grow into, have some fun with the bedding. Solid colors are fine for accent pillows, but make it a fun combination of colors that will match your daughter's new toy chest.
If you choose the frog prince toy chest, try a palette of muted greens and pinks grounded by a touch of espresso brown. The bug chest mixes well with a bold mix of reds, pinks and greens. Go for a coordinating bedding set for the ultimate matching look.