Girls, boys, youth—they all have different interests. This holiday season, check out a few of our suggestions to help get you started.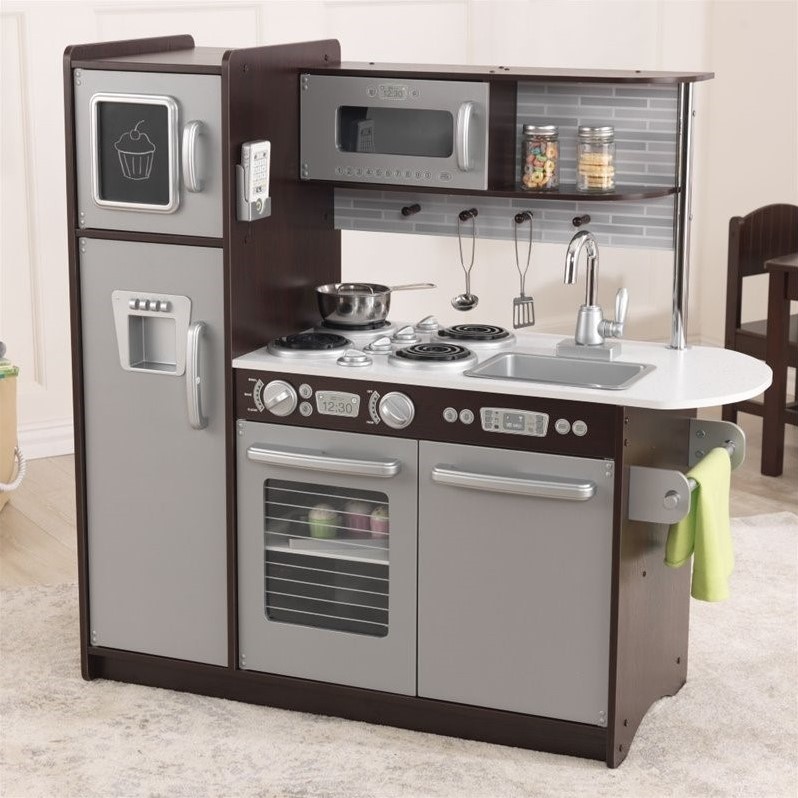 KidKraft Uptown Kitchen in Espresso
Most little girls love to play dress-up and cook the family "dinner". These two activities will help with imaginative play while teaching little girls the life skills behind entertaining guests. The zebra print KidKraft vanity is the perfect size for the small-space little girl room. The KidKraft kitchen is a great little addition to any play room. Or try setting it up along your own kitchen boundaries so she can imitate you while you cook.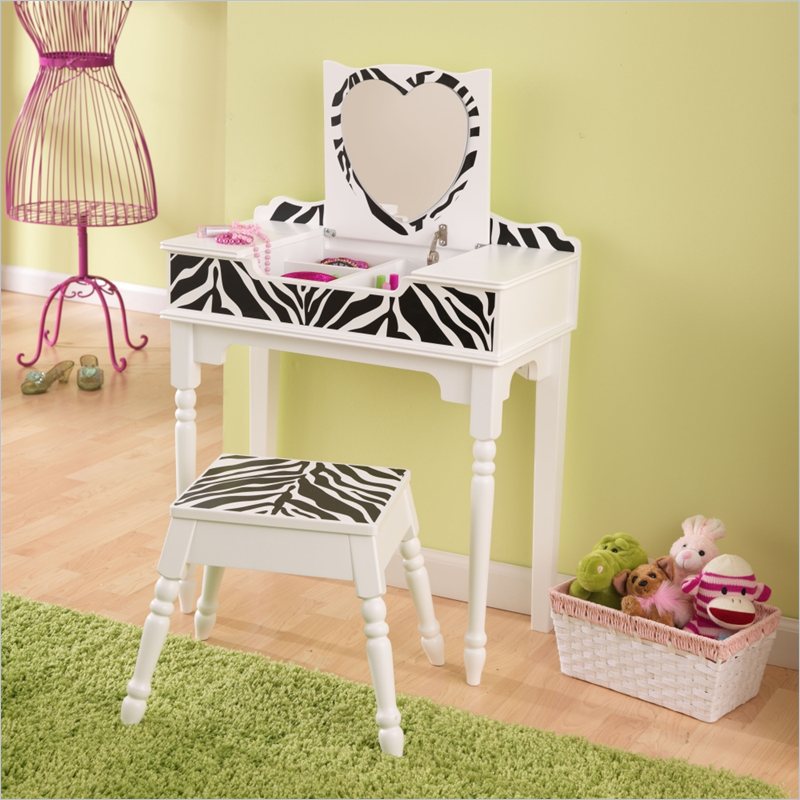 KidKraft Fun and Funky Vanity with Stool
Boys will be boys. They are rough, they love to wrestle, and they love to do boy things such as be the conductor of a train or the captain of their very own pirate ship. KidKraft has created a fantastic farm train set that will keep your child's imagination rolling along for hours. Teamson's pirate boat is perfect for the little family scallywag who loves to plan mutinies while searching for hidden treasure. Both of these sets are wonderful additions to any boy's bedroom.
Teamson Design Kids Play Pirate Boat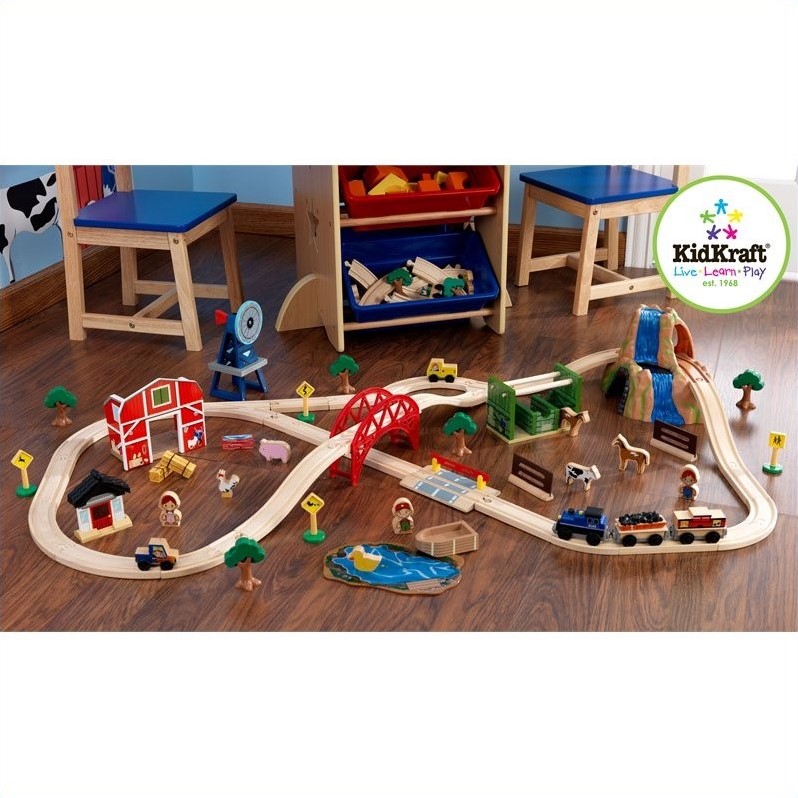 KidKraft Farm Train 75 Piece Set
Let us not forget the young man in the family whose interests are a little more manly than playing in the backyard sandbox.Your youth's inner pool shark will enjoy a new pool table by HomeStyles. The folding legs means you will get your rec room back when the monthly pool tournament has been completed. Your young gamer will show some serious appreciation for Atlantic's TV gaming stand, which also acts as storage.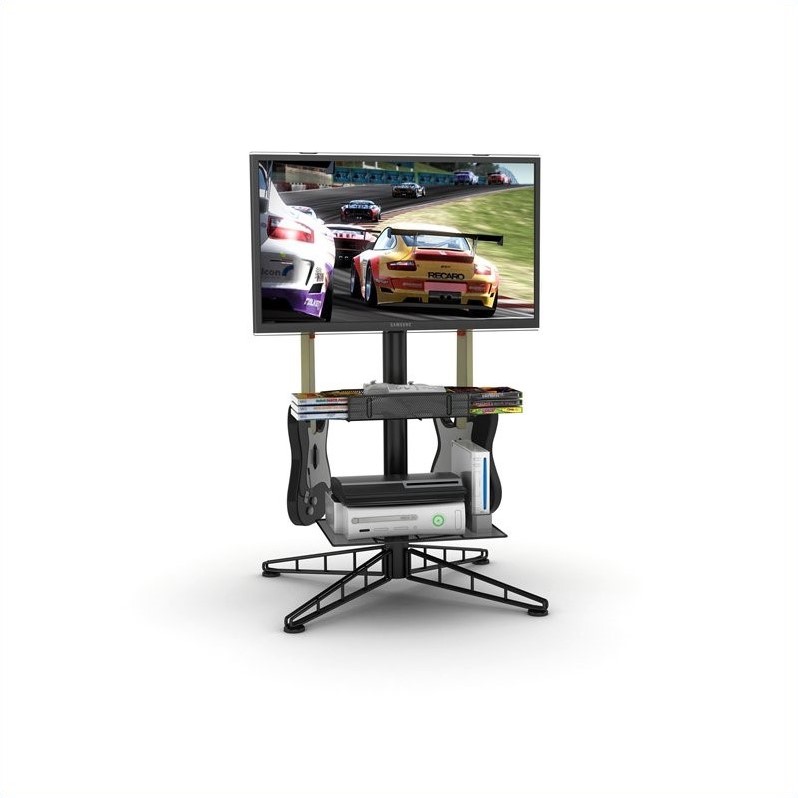 Atlantic Inc Spyder TV Gaming Stand In Black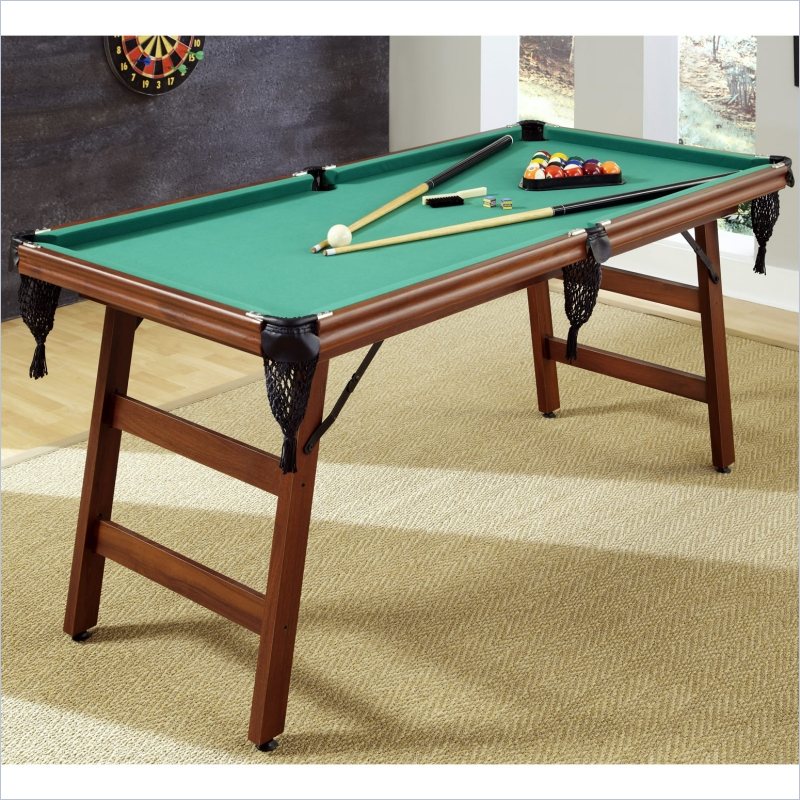 The Real Shooter 6-Foot Pool Table by Home Style
Games can help to express some musical creativity and has room for a couple of electric guitars.