Create the perfect little sailor's room with a few simple pieces of child furniture. Keep it minimal to give your little one space to play on the floor and be imaginative.
This KidKraft boat bed can easily hold a mast—a great small project for the handyman in the house—complete with a simple tailored sail. Keep the mast in proportion to the size of the bed. Add two to three small buoys to the side complete with thick rope or find a good seamstress to sew an anchor pillow to toss overboard. Have fun with fabulous details on the walls around this theme.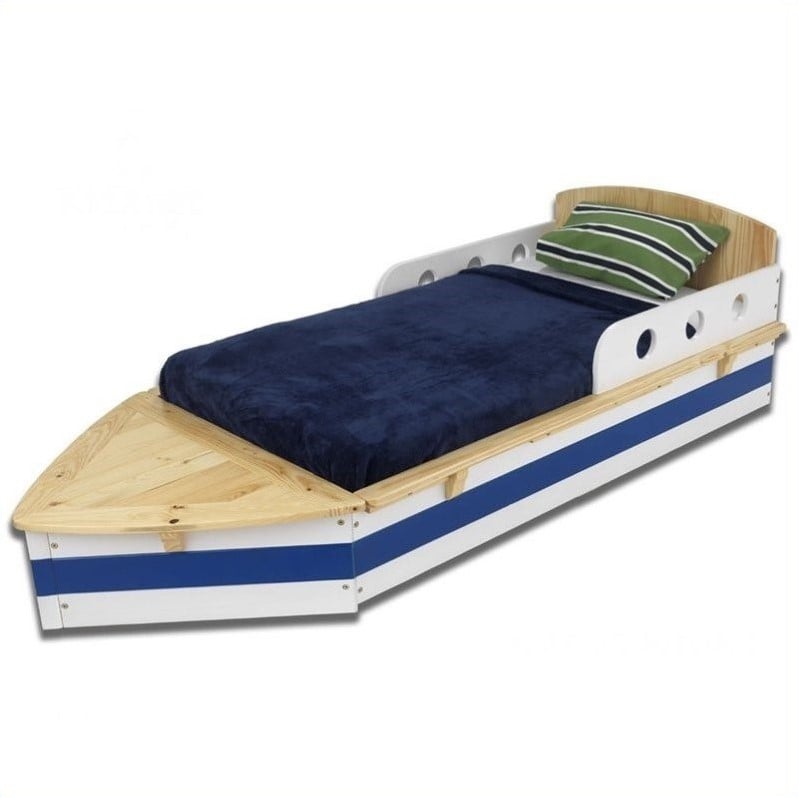 Go with the wainscotting-style wall paint where the bottom third is dark blue while the top is white or even pale gray. If you have an artist in the family, add some cabin windows to the walls or a few ocean waves. You can even add a few seagulls or the spout of a whale breaking surface. Really have fun with it! Along the ceiling you can find some great rope netting and drape it above the bed along the ceiling, or even along a wall opposite the bed.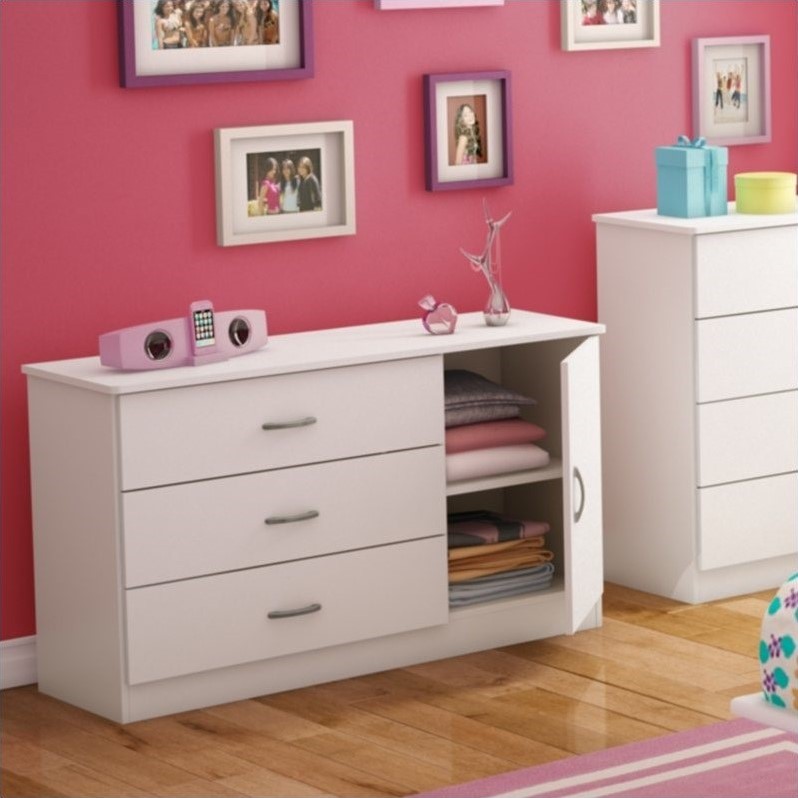 This white dresser from South Shore is clean and contemporary with a side cabinet for either hiding books or a couple small baskets of his favorite toys.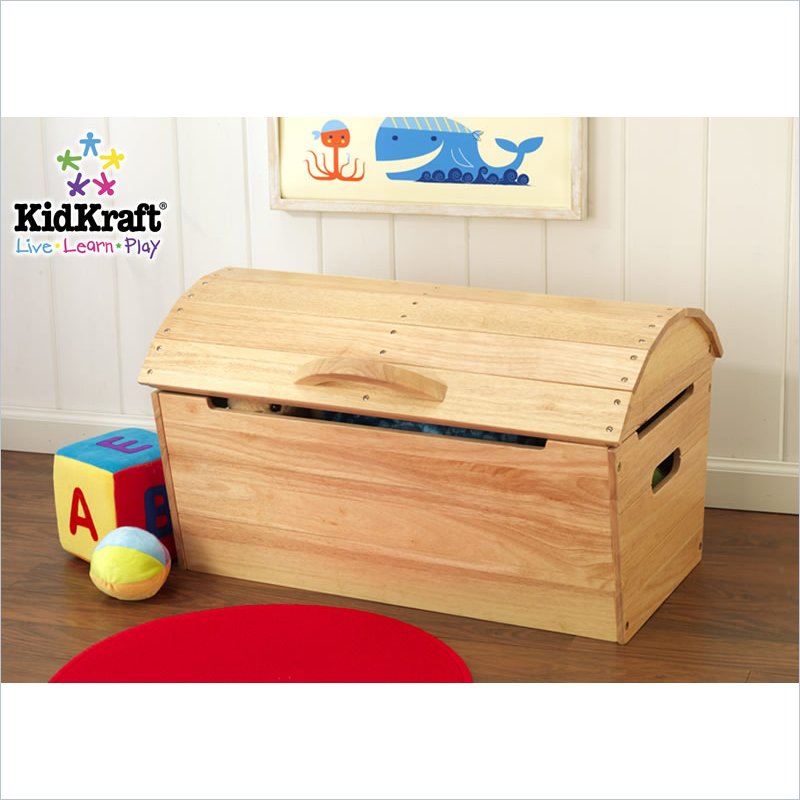 This simple, natural finish KidKraft storage chest is perfect to blend with the natural wood finish that is part of the bed. Leave it natural or paint it white with a horizontal stripe to match that of the bed. A natural finish chest has a great deal of potential when you get bored of the wood look.