With compact condos popping up throughout cities all over the world, a new problem is confronting urban decorators – television sets are getting larger as living spaces shrink. It can turn the task of finding a dream TV and TV stand into a nightmare.
TV Mounts
The good news is that you are no longer limited to traditional TV cabinets. Wide-screen plasma TVs and flat-screens are now thin and light enough to be mounted on a wall, saving up to a couple of meters beneath the unit. TV mounts might free up room for a larger media storage cabinet, which could double as a display space for those difficult-to-place trinkets and family memories.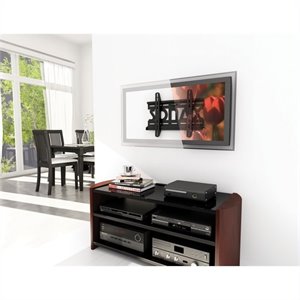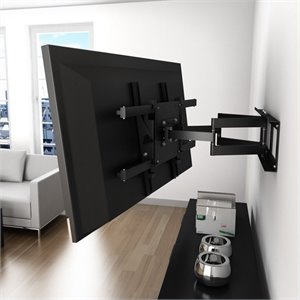 Home Cinema
Sturdy TV brackets, which typically come in ready-to-install kits, can also transform your entertainment space into a sleek and inviting home theatre, as this handy home cinema pictorial at HGTV.com illustrates. Consider matching your mounted TV with comfy recliners and a dimmer switch to create an authentic theatre environment – you can almost taste the buttered popcorn!
Size Matters
Note that the Video Electronics Standards Association (VESA) has set voluntary international standards for TV wall mounts, which usually determine whether you will need to purchase an additional adapter plate. You can pick these up anywhere that sells TV mount accessories.