Not only is it important to find the right table for your dining room, but it is also important to find the right lighting. It's necessary to add adequate lighting as well as complement your dining table and decor. Pairing a modern dining table with antique lighting doesn't always work out as well as hoped. Below you will find four pairings to help give you an idea of what type of lighting to look for when looking for something to spruce up your dining room.
---
Look 1:
Jofran Counter Height Table with Storage in Maryland Merlot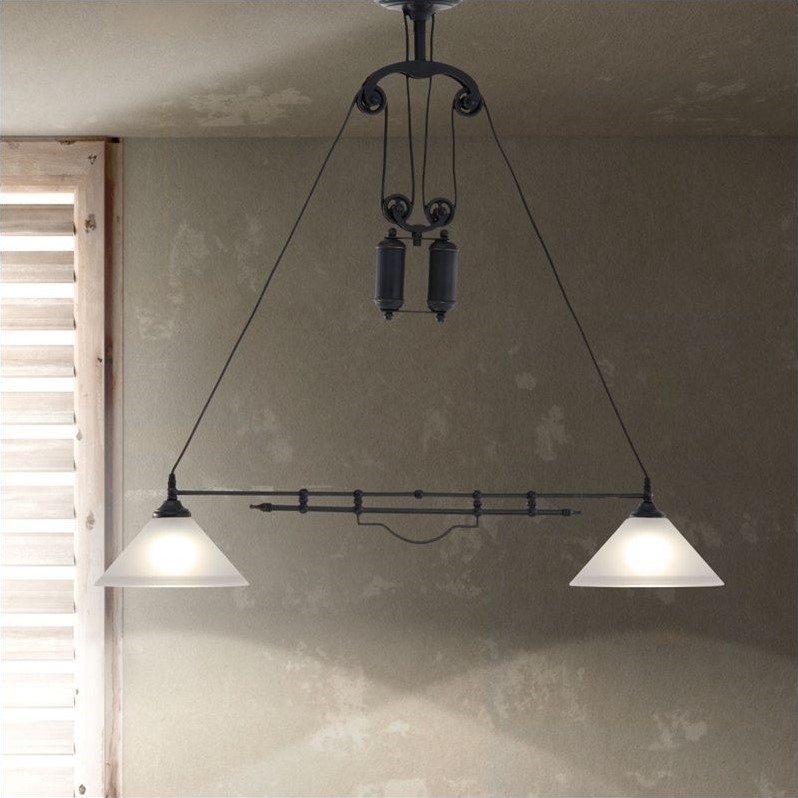 ZUO Agate Ceiling Lamp in Antique Black Gold
Jofran, meet Zuo. These two brands pair remarkably well in the dining room. Jofran's contemporary table design paired with a simple pendant light will make dining more enjoyable. The added end table storage makes it the perfect mini island for your kitchen. Zuo's unique pulley system lighting can be adjusted as needed both up and down, as well side to side.
---
Look 2: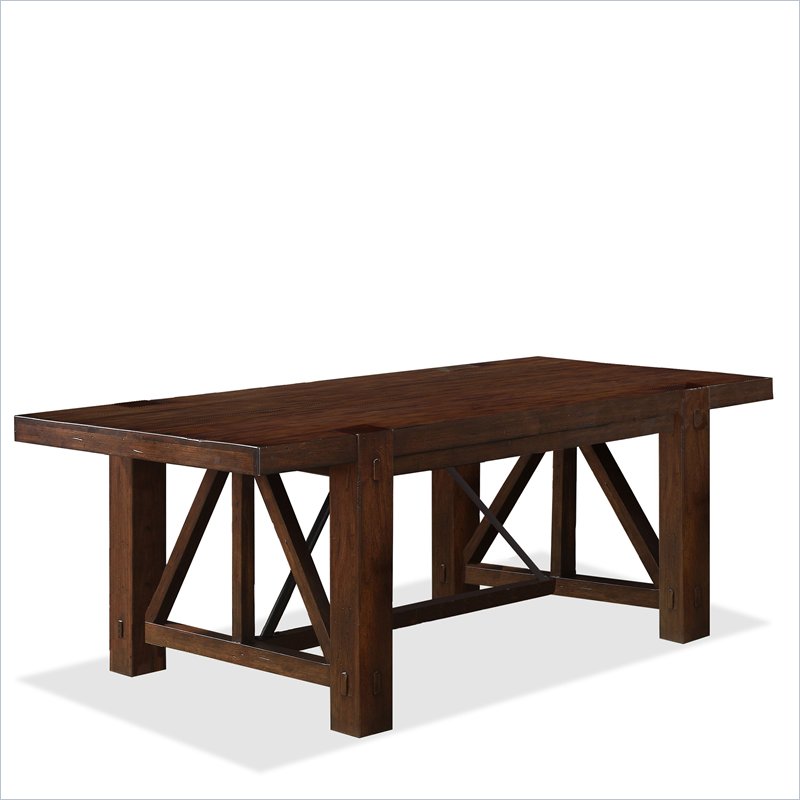 Riverside Furniture Castlewood Dining Table in Warm Tobacco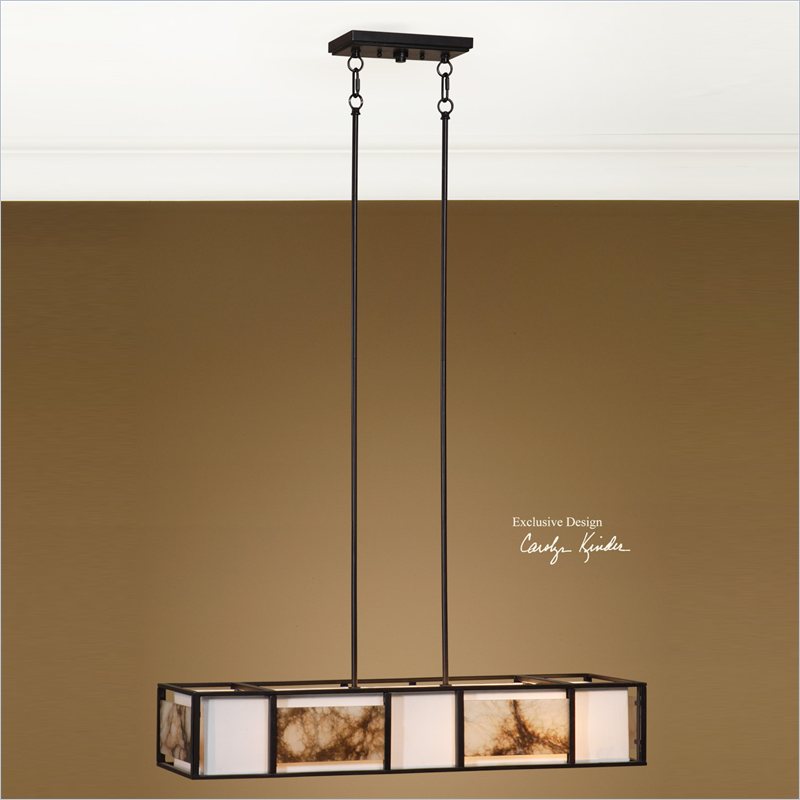 Uttermost Quarry 4 Light Chandelier in Oil Rubbed Bronze
Riverside's simple table design makes your room feel warm and rustic, but with a slight modern twist. Add colorful seat cushions in a spicy turmeric yellow, nutmeg brown or pumpkin orange to keep a warm feel to the room. Uttermost's Quarry chandelier perfectly complements this contemporary design with hints of marble blended with oil-rubbed bronze.
---
Look 3:
Hooker Furniture Sanctuary Refectory Dining Table in Ebony and Drift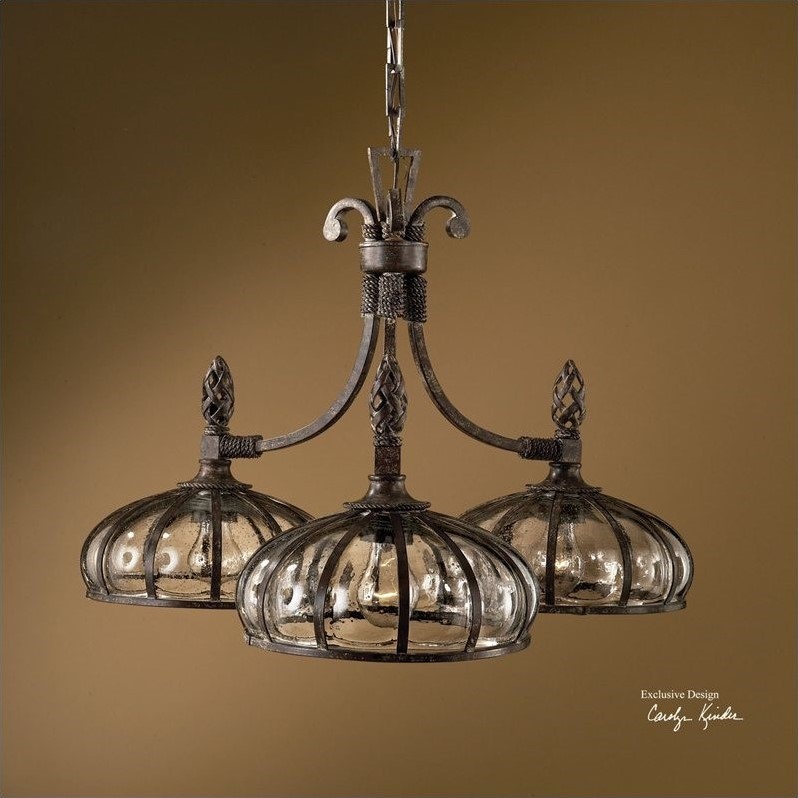 Uttermost Galeana 3 Light Iron Chandelier in Antique Saddle
Hooker Furniture's Sanctuary line of dining delights the senses with its traditional old world appeal on a trestle base. This is definitely the table suited for a narrow dining space with seating for ten. Hang a pair of Uttermost's Galeana antique saddle finish chandeliers for that extra designer appeal.
---
Look 4:
American Drew Jessica McClintock Couture 60″ Round Formal Dining Table in Mink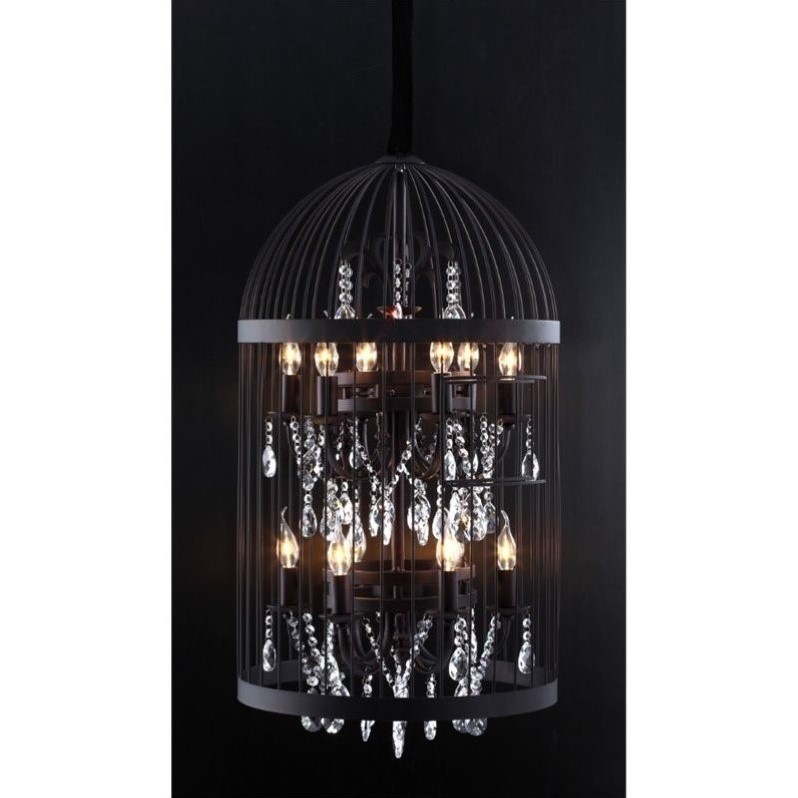 ZUO Canary Ceiling Lamp in Rust
American Drew has paired up with Jessica McClintock to create this aristocratic style round dining table. It's a great fit for lighting with deep finishes and a feminine design. Think brushed antique bronze with small lights, scrolls, and dabbled with hanging crystals. Keep the lighting above this dining set on the miniature side. If you go large, it will over power the look of the room and draw your attention away from the detailed curvatures of the seat back instead of complementing them.